NOTE(S)

Personal photography and an analysis of the interaction between memory and meaning.

Recently I found someone else's holiday pictures lying on the street. I considered this as an interesting starting point for my thesis in relation to my field of interest. I tend to focus on the social interaction between the photographer, the subject and the spectator and contemplate how the medium photography can be used to preserve moments in the social and individual memory for later purposes. The photographic medium enables us to preserve moments, where the photographic image is what remains when the moment passes.

If pictures lose their connection to the referent, the social memory is gone; the once personal photographs become a mystery for the anonymous reader.
By the act of engaging and looking at someone else's photographs we are able to change the meaning of what is depicted on those photographs.

In this thesis I elaborate on theoretical aspects regarding the history of personal photography and the ritual of taking holiday snapshots. I will discuss the value of personal imagery that is formed by its users and readers in order the create meaning. Since the value of personal imagery is based on the memory connected to the imagery I will give an insight in how the brain stores, processes and retrieves memories.

Every chapter consists of a dialog between the theoretical part closed by an illustration of my own personal experiences or photographs. I conducted a field research based on the holiday found footage. Throughout a questionnaire I wanted to get an extensive idea of how physical images from the past are perceived and what different people, from different generations understand under taking holiday pictures.

At last I will dive into the working methodologies of two photographers: Sian Davey and Mathieu Pernot, who both work as documentary portrait photographers, portraying families. Where Siân Davey focuses on her personal surrounding, Mathieu Pernot dives into someone else's family life. I want to explore the social interaction between the photographer and his subject in order to see what distance and closeness means in terms of photographing as well as how memory plays a fundamental role in their work.

Doing research on the topic of personal photography and interaction between memory and meaning brought me to the conclusion that each collected item and each photograph forms a (physical) trace to hold on to moments that we will never be able to return to.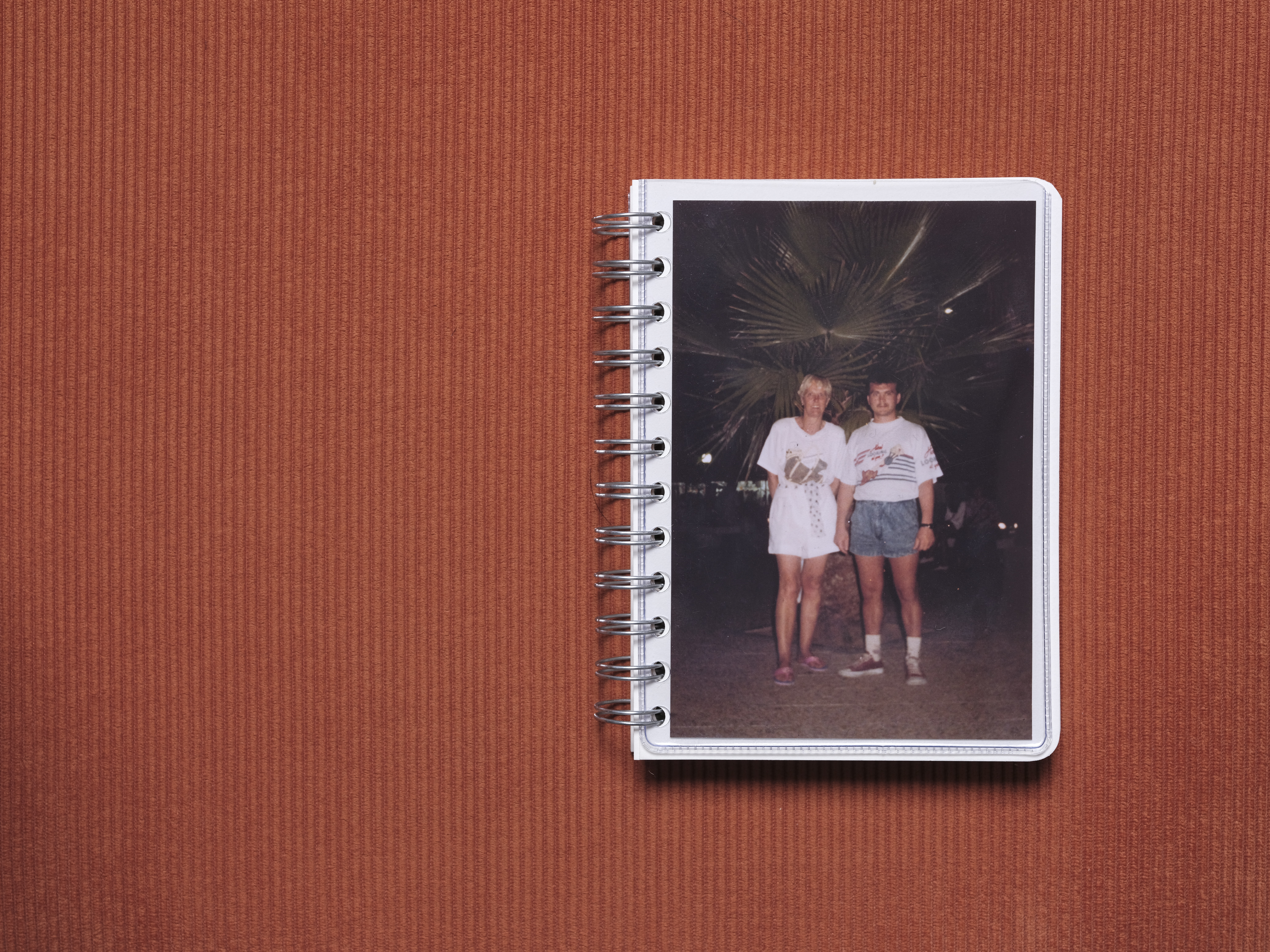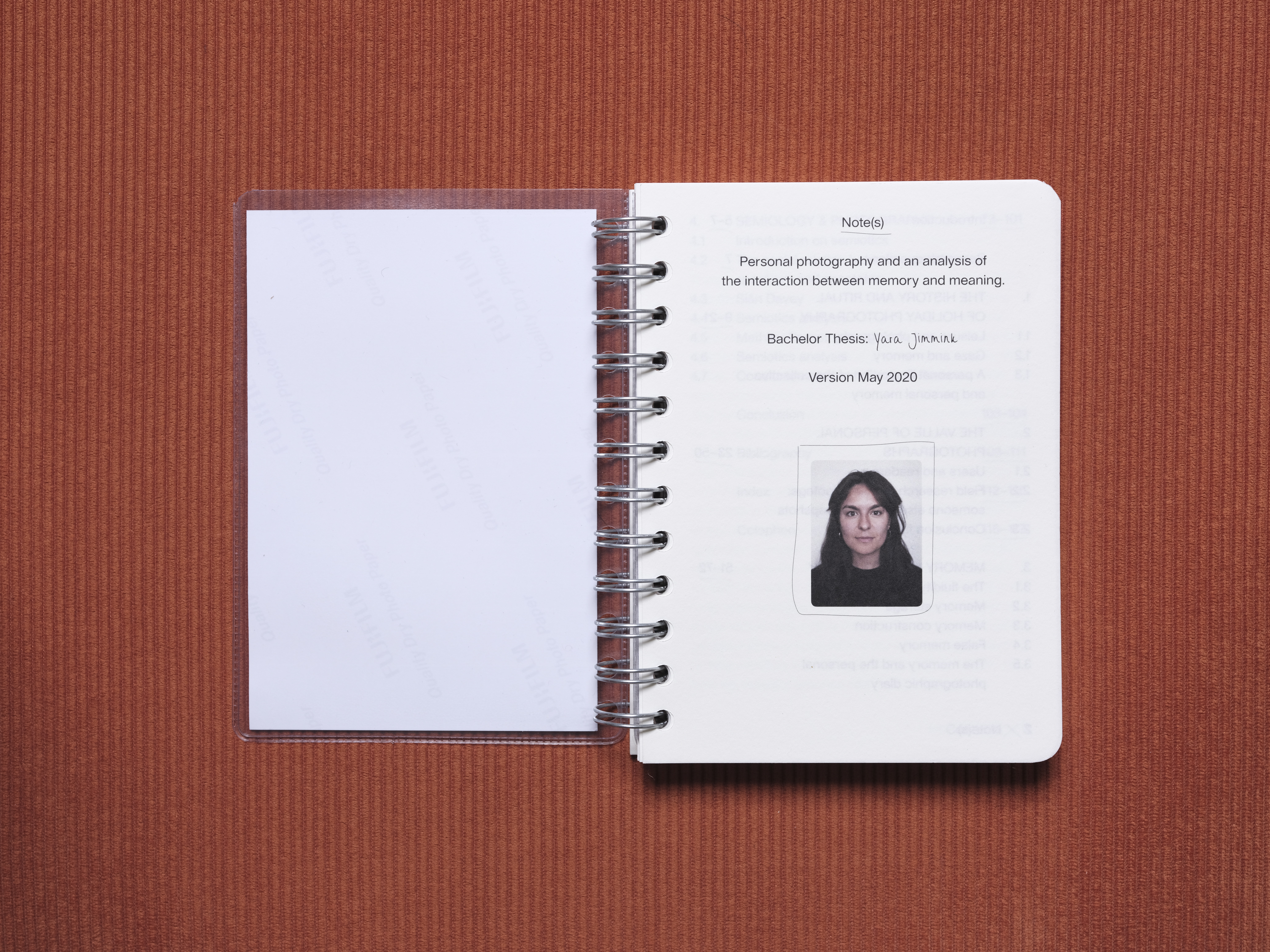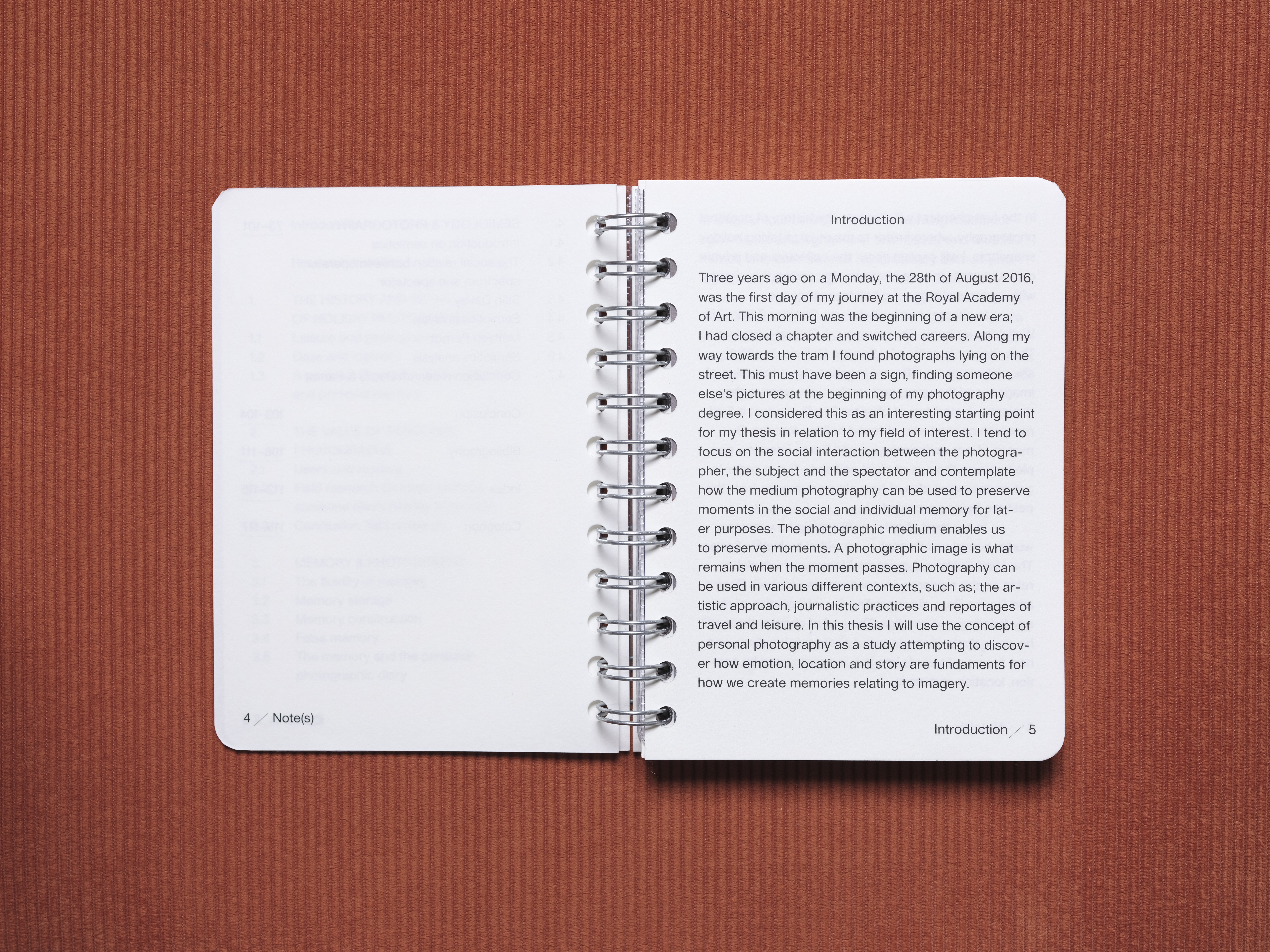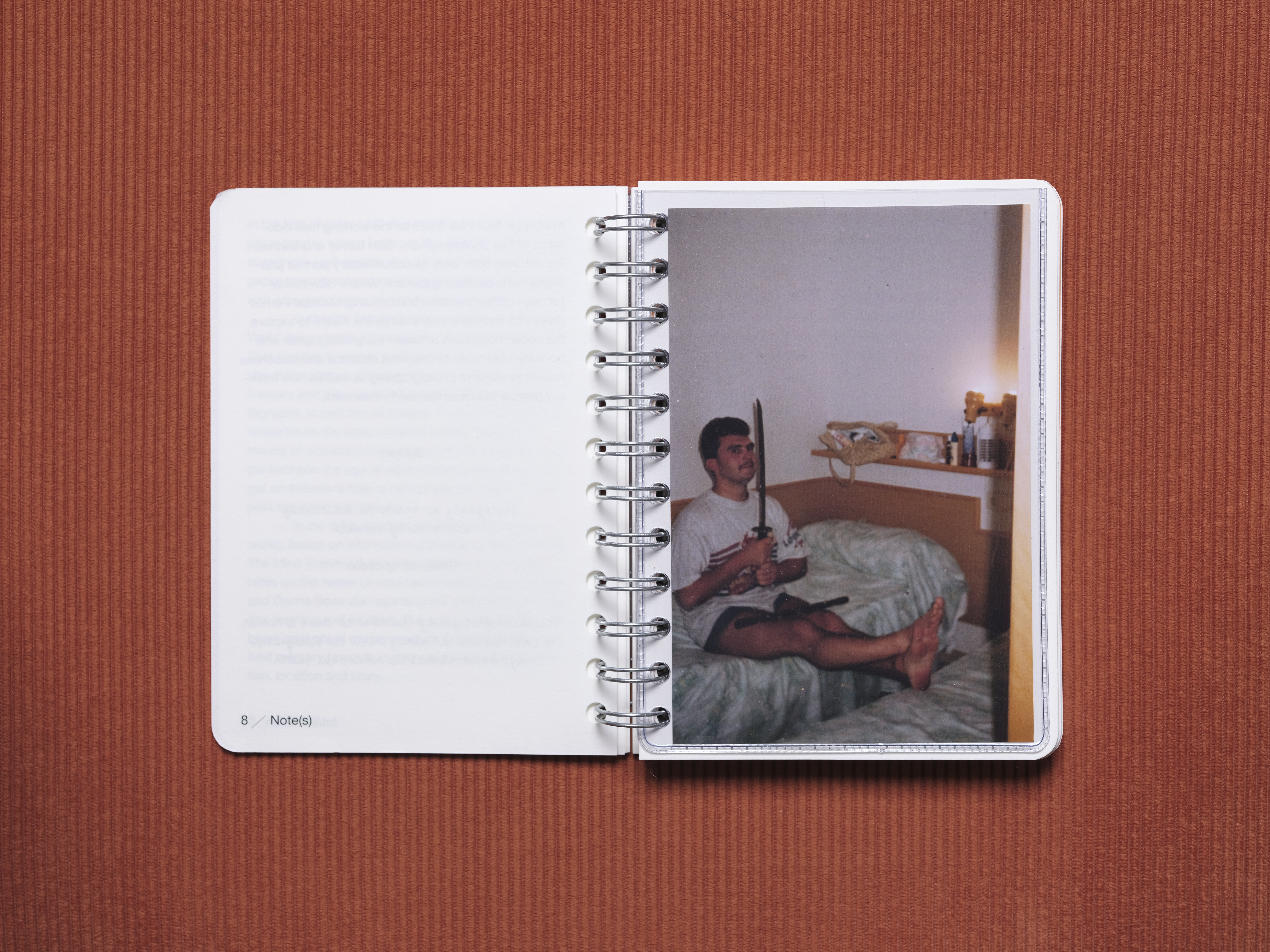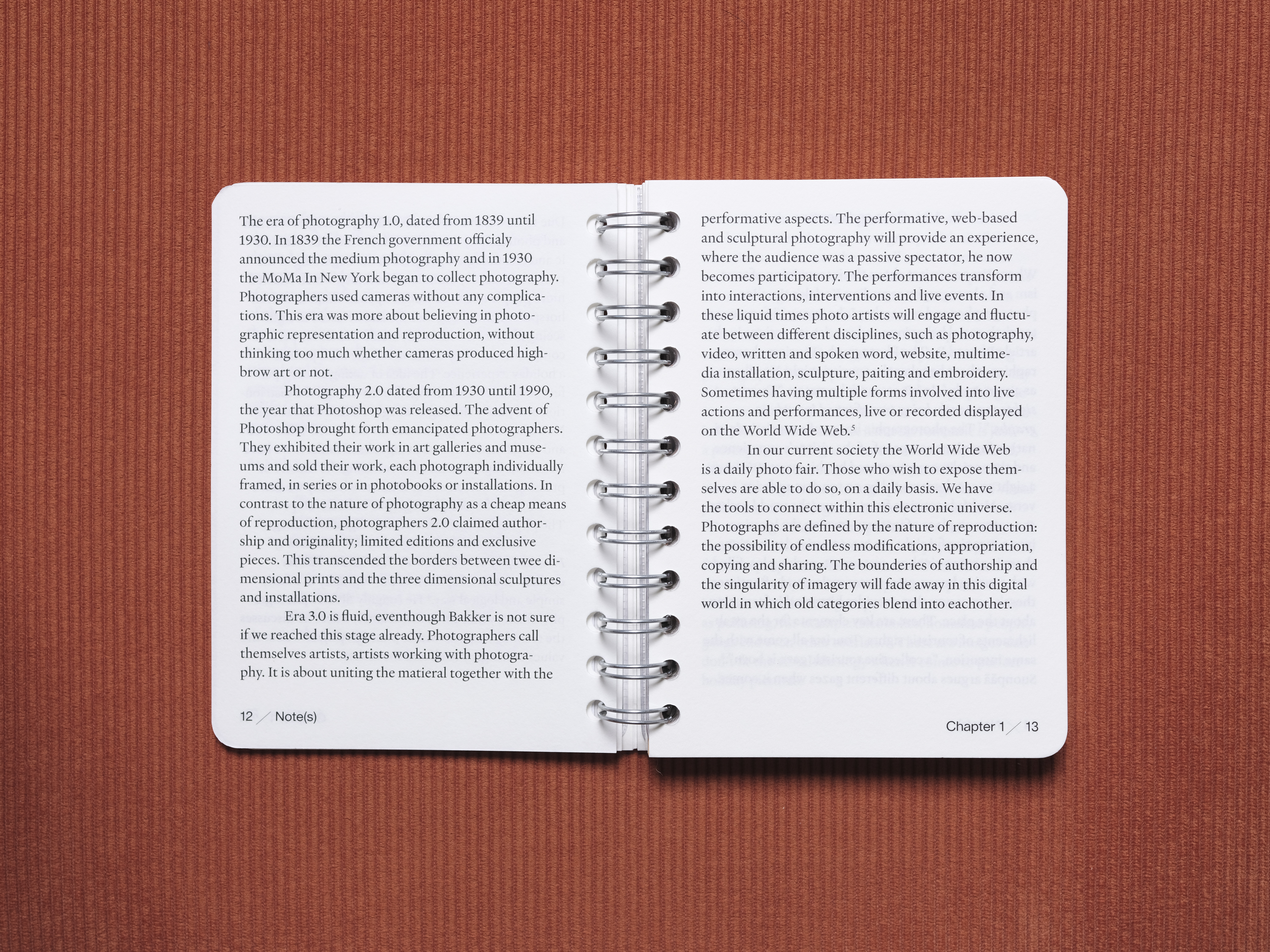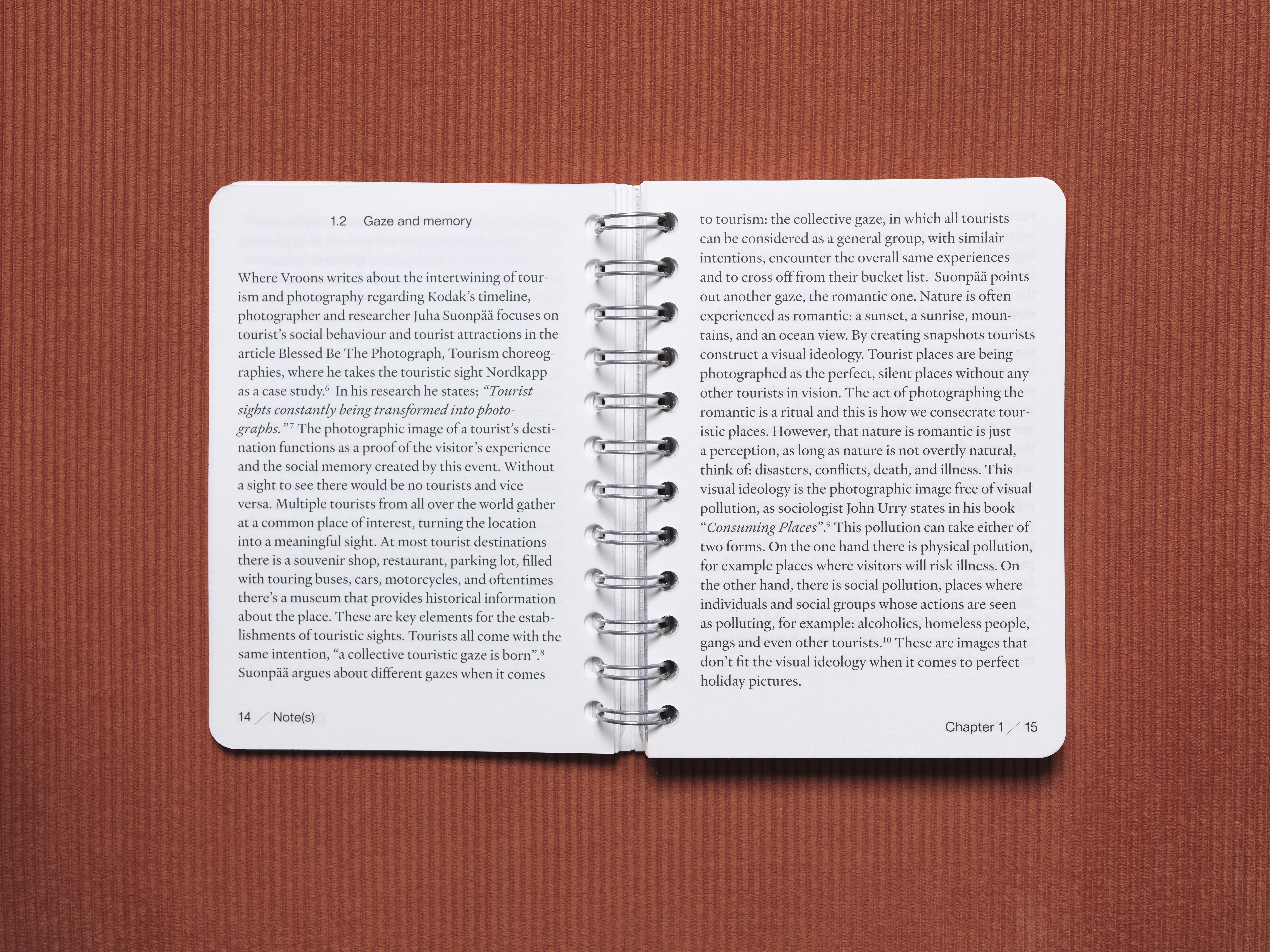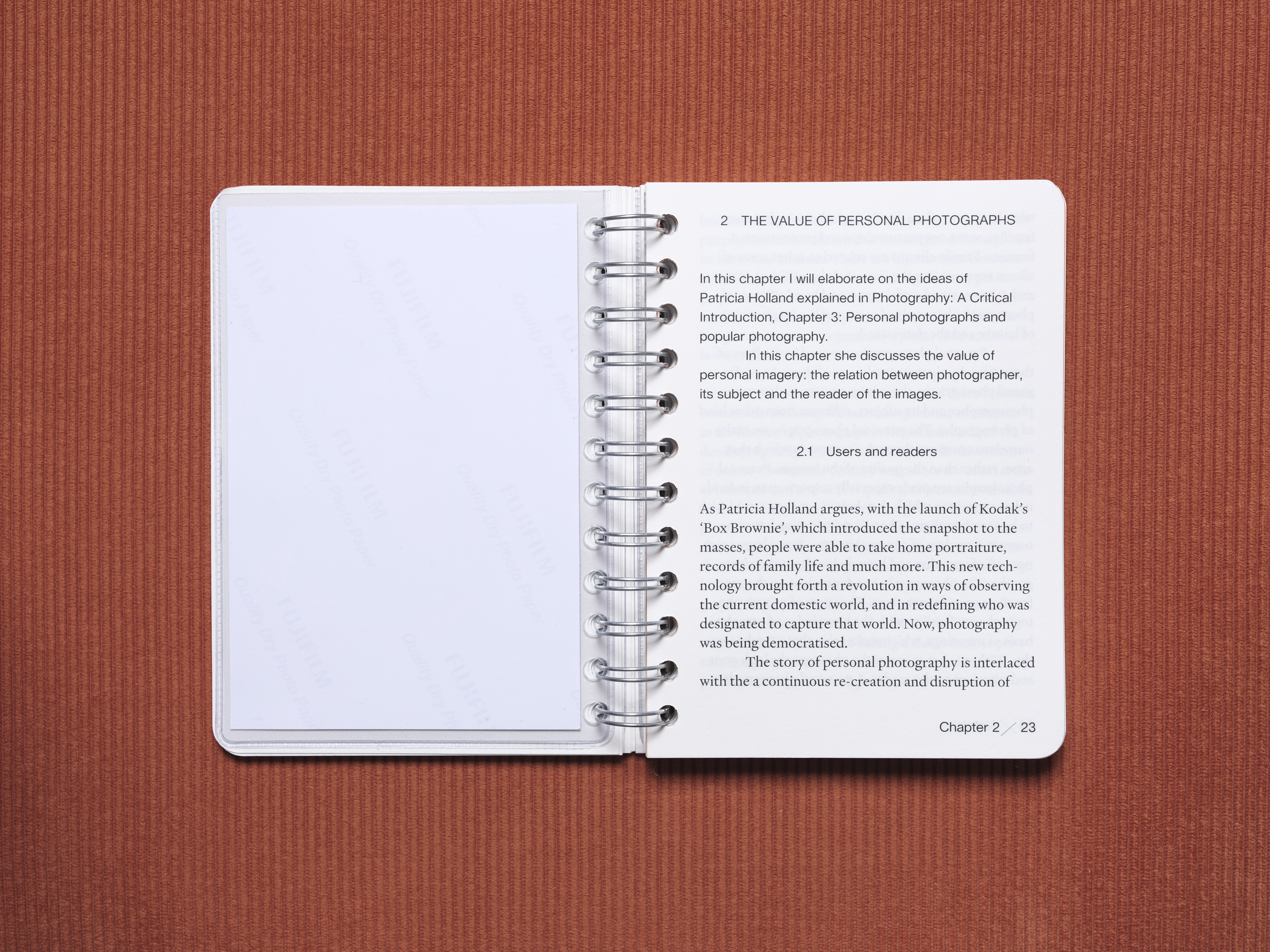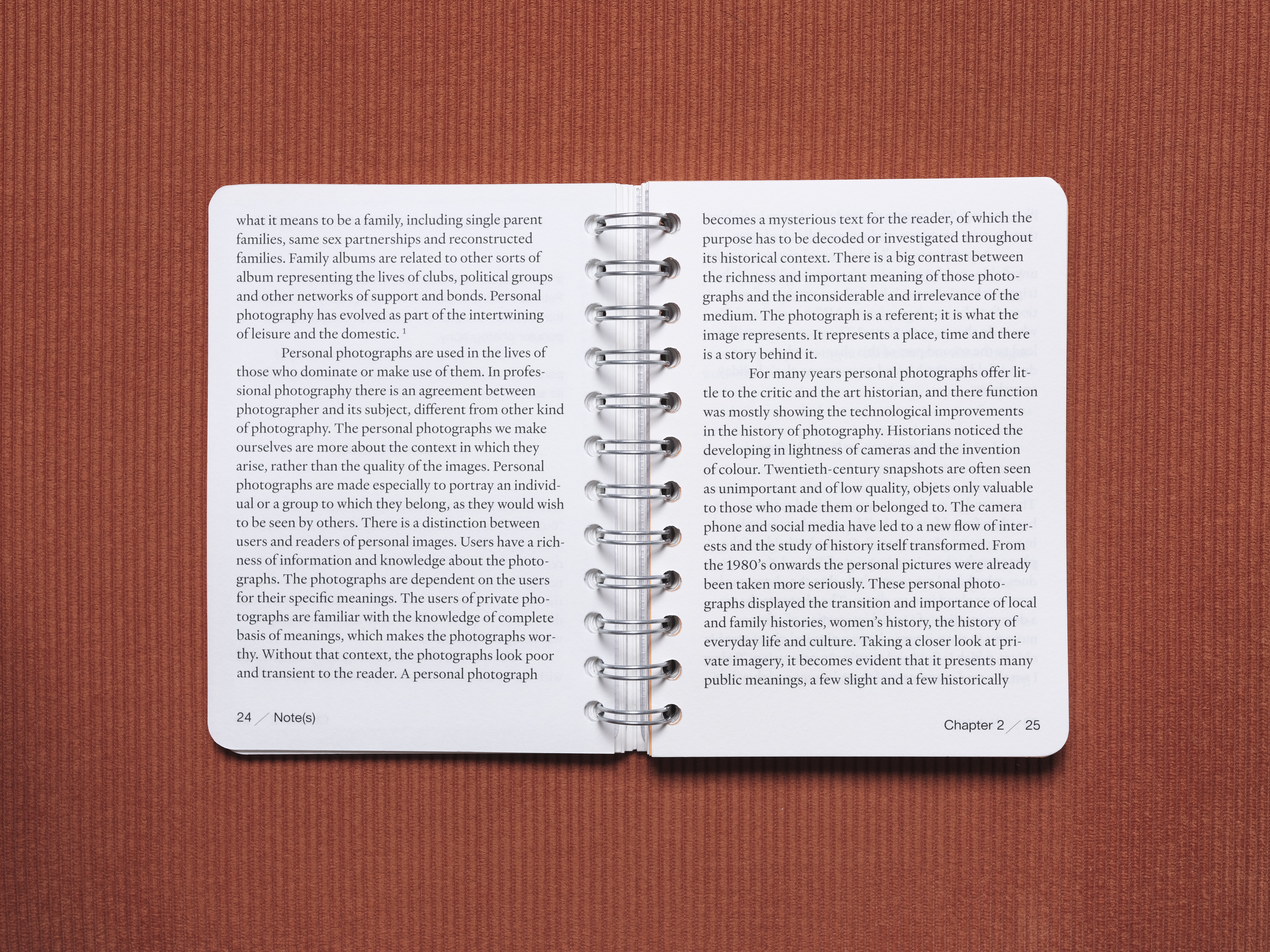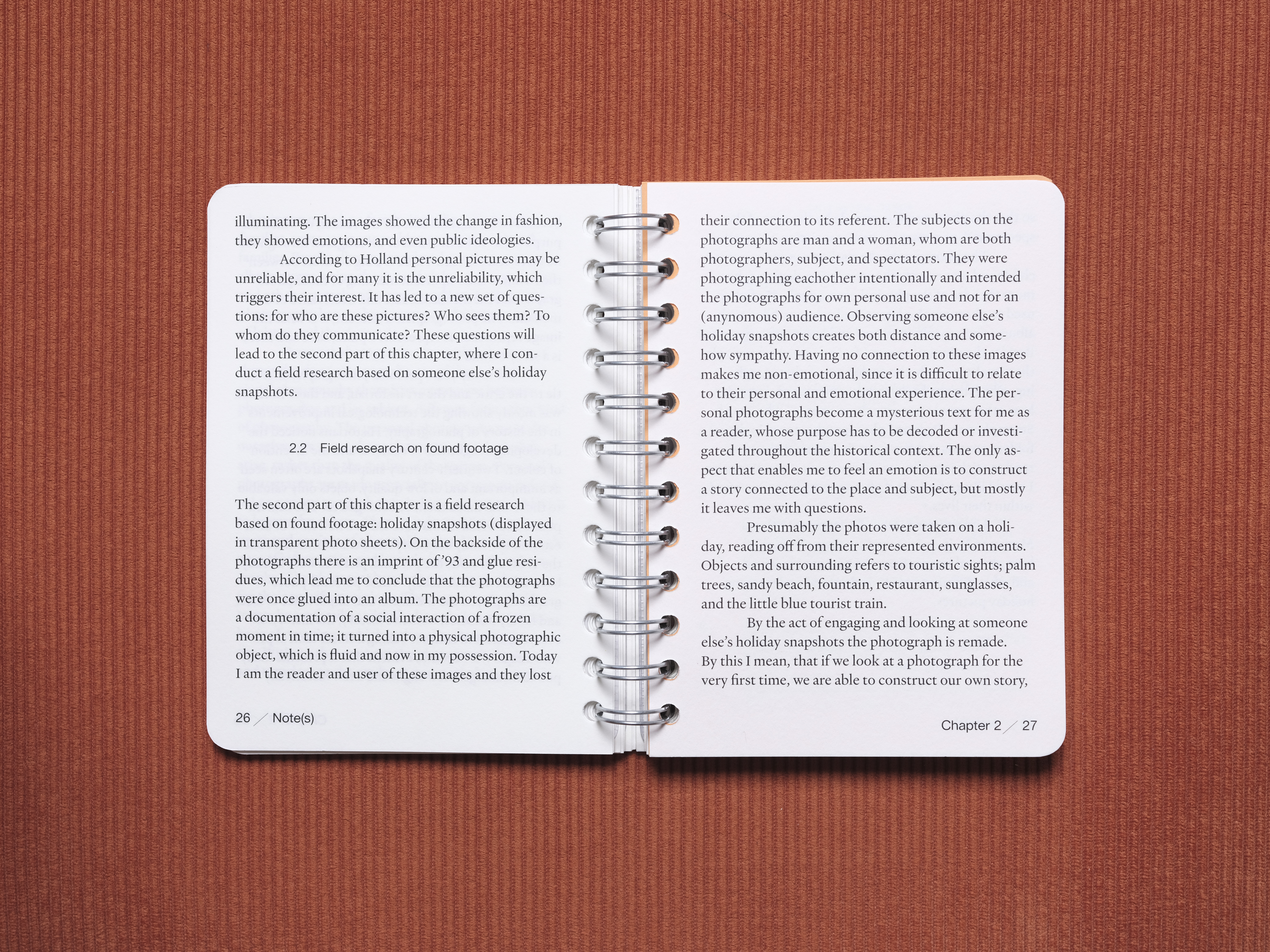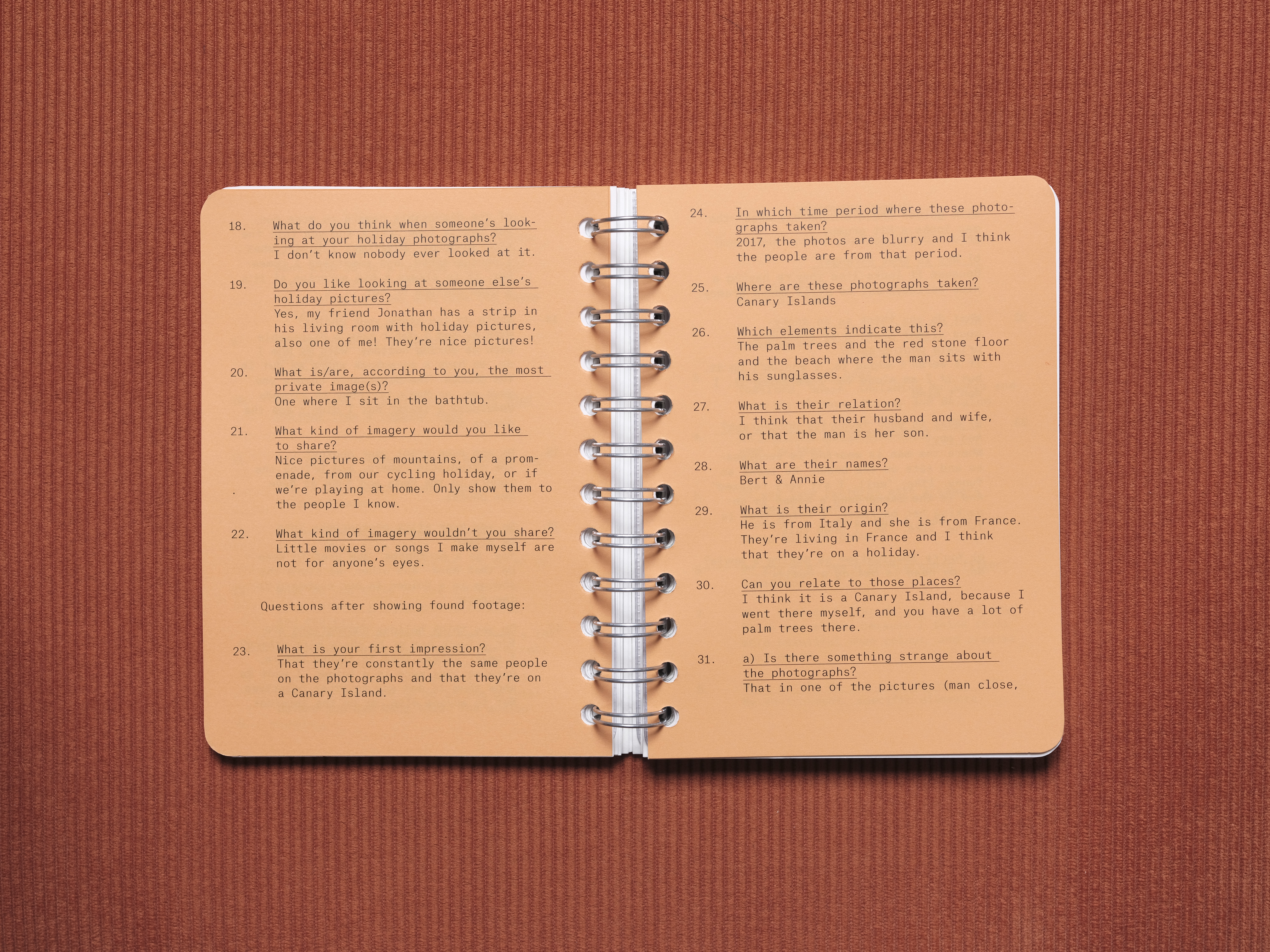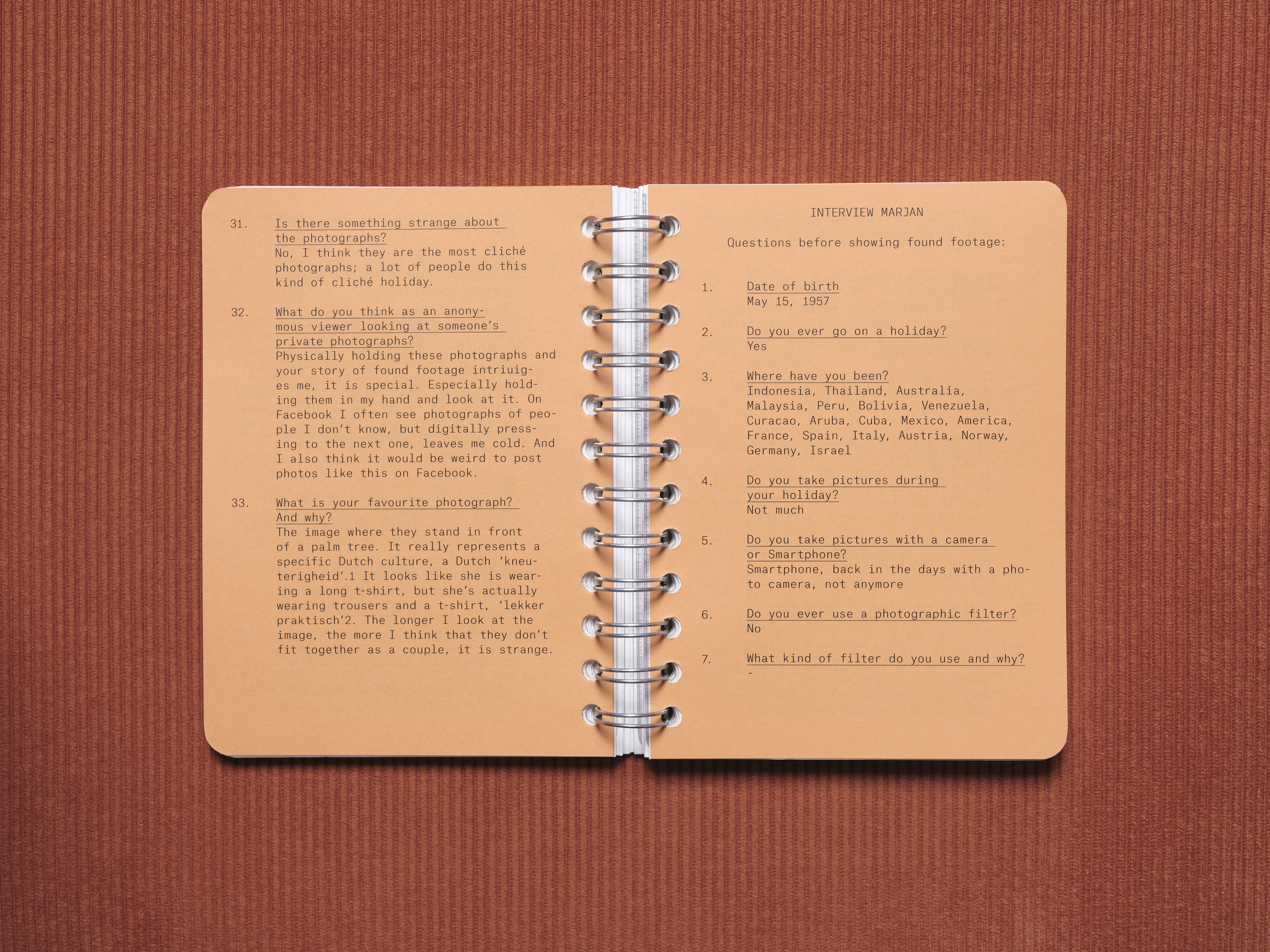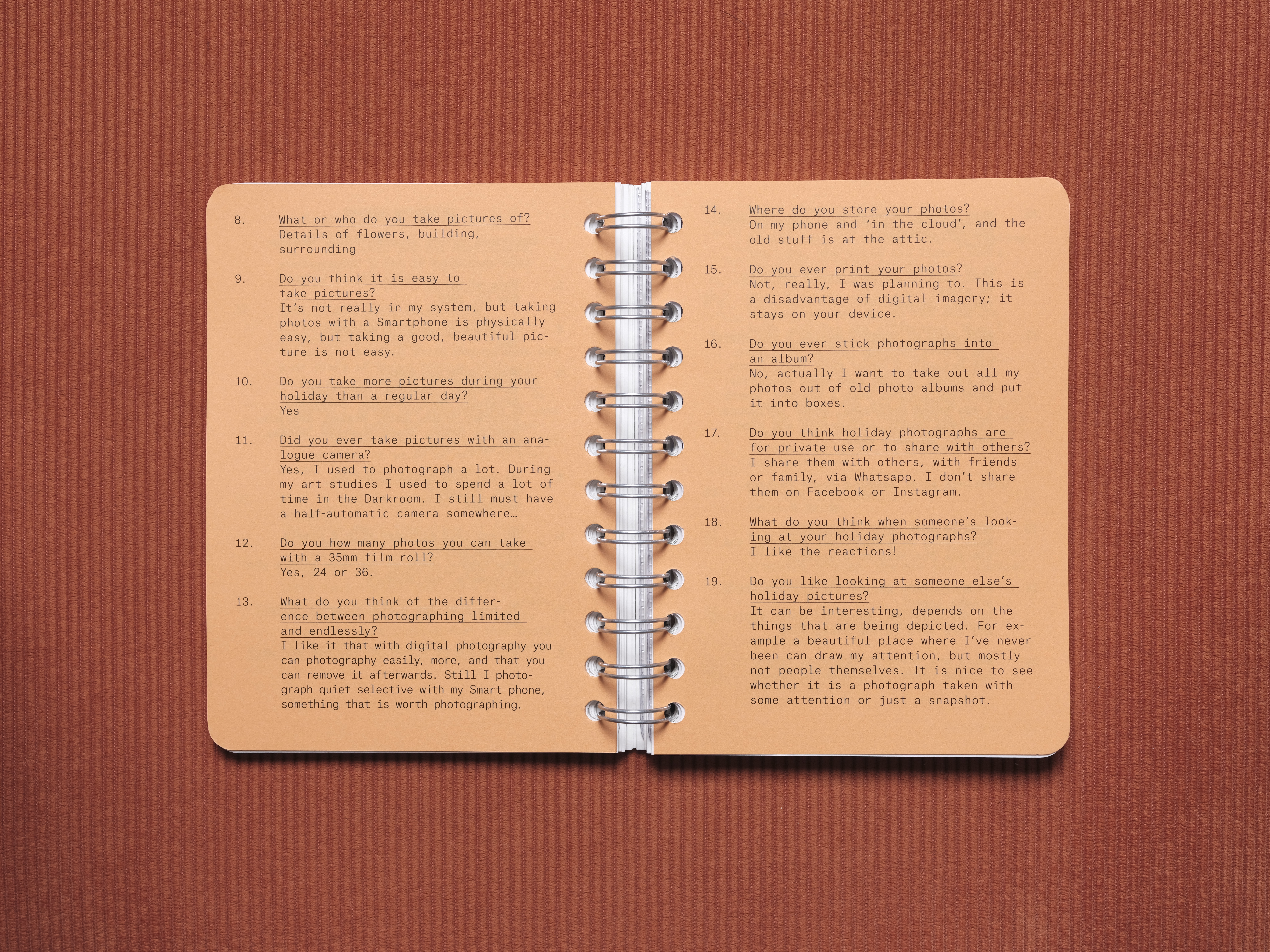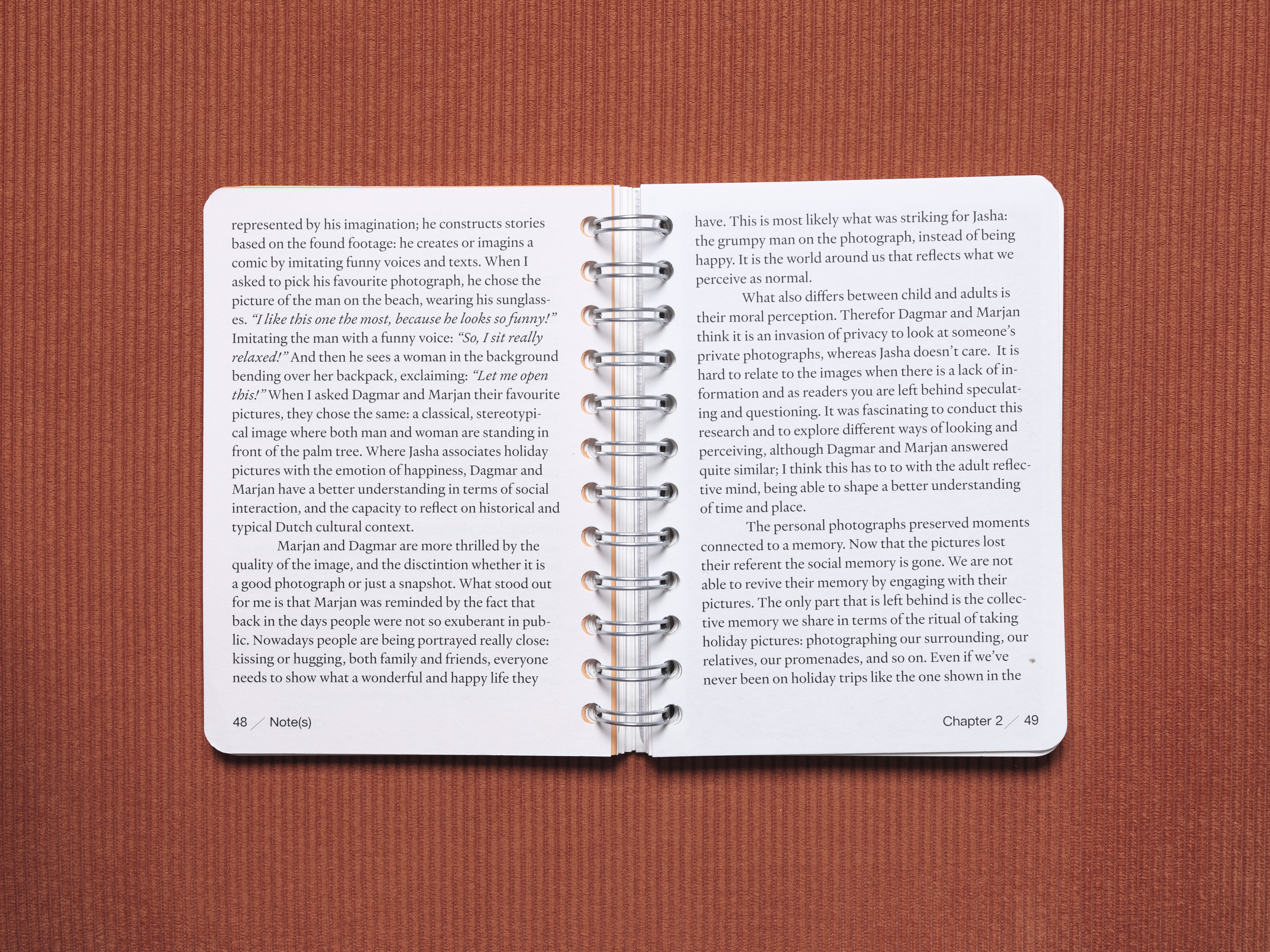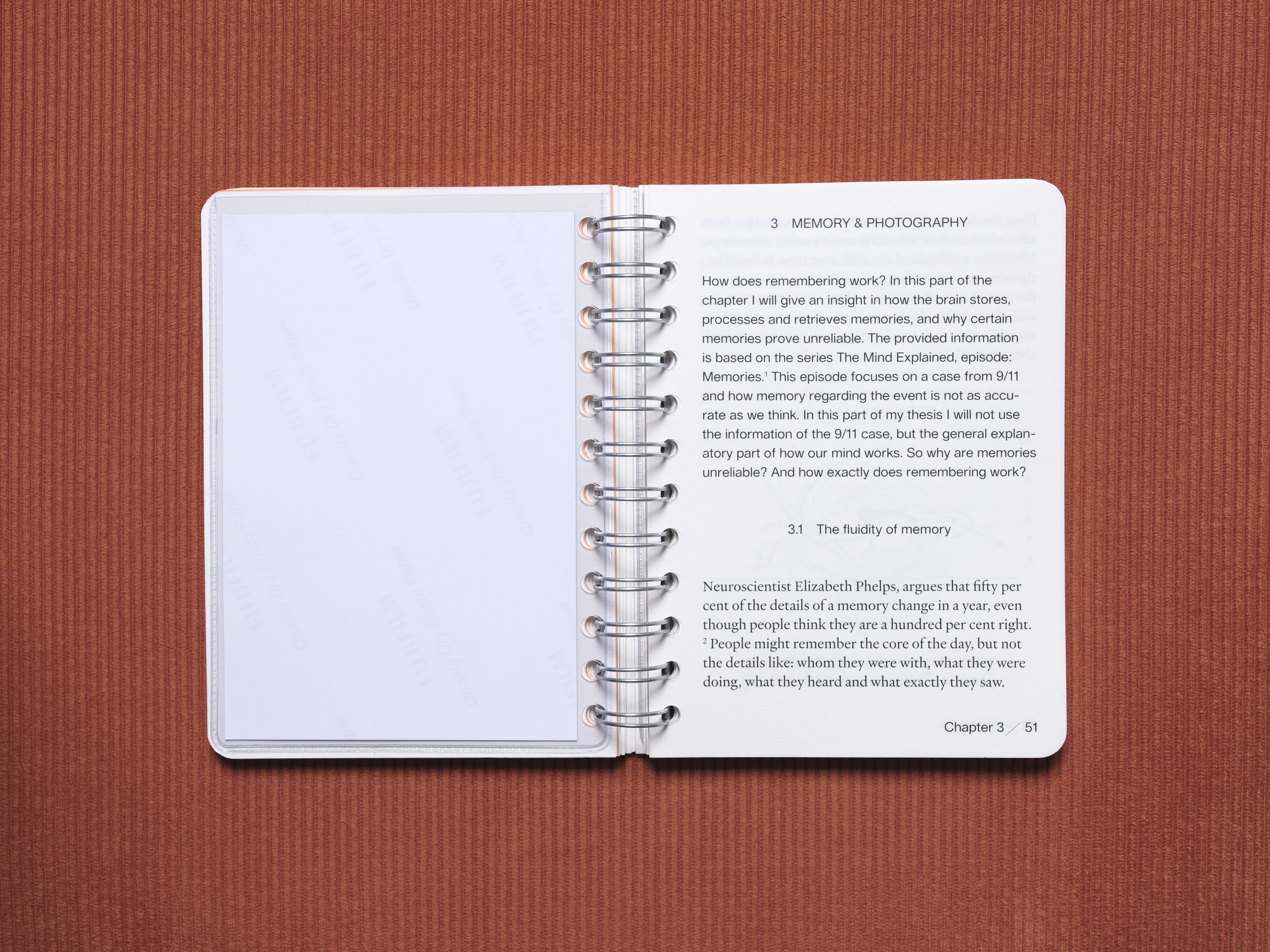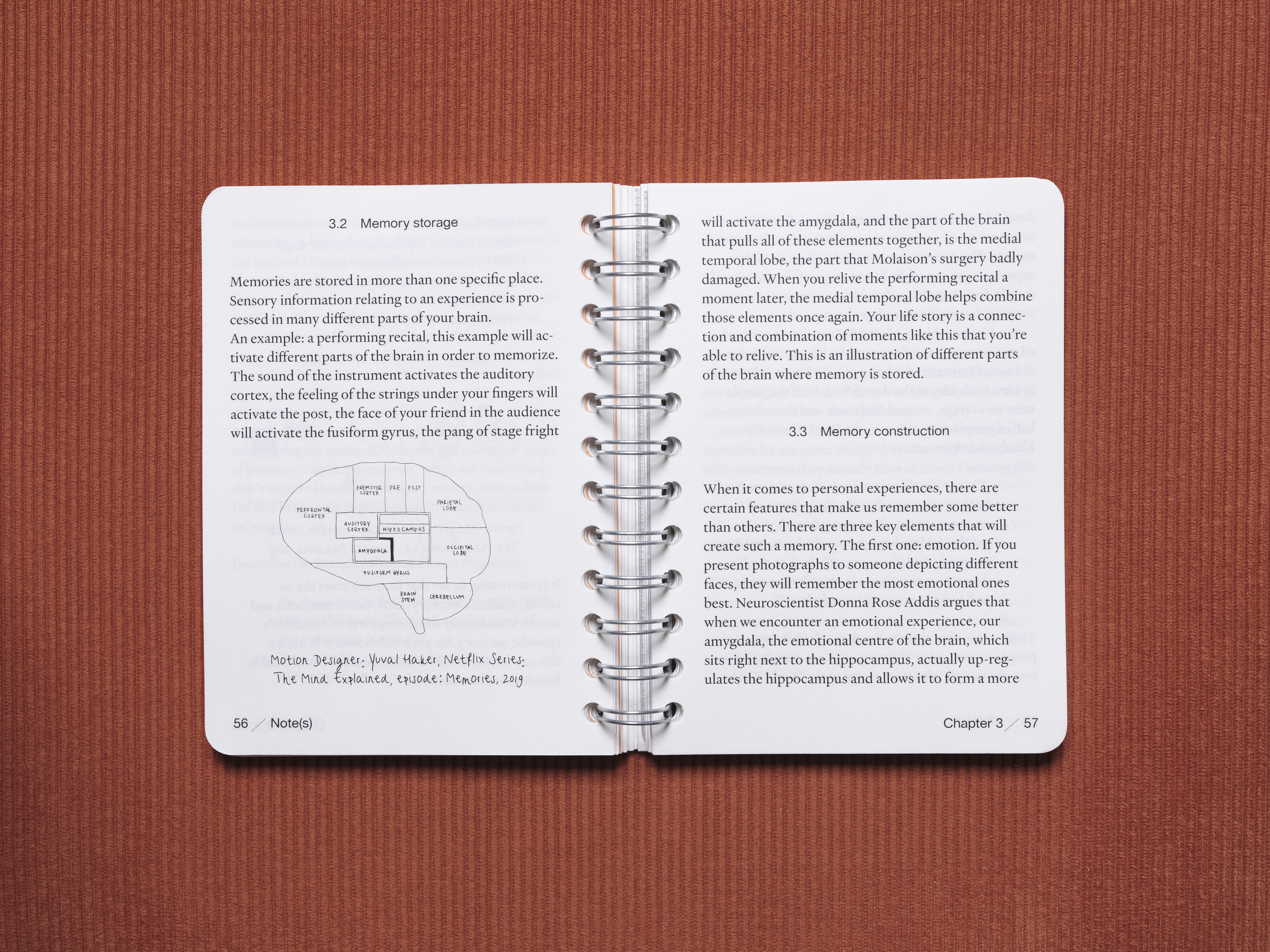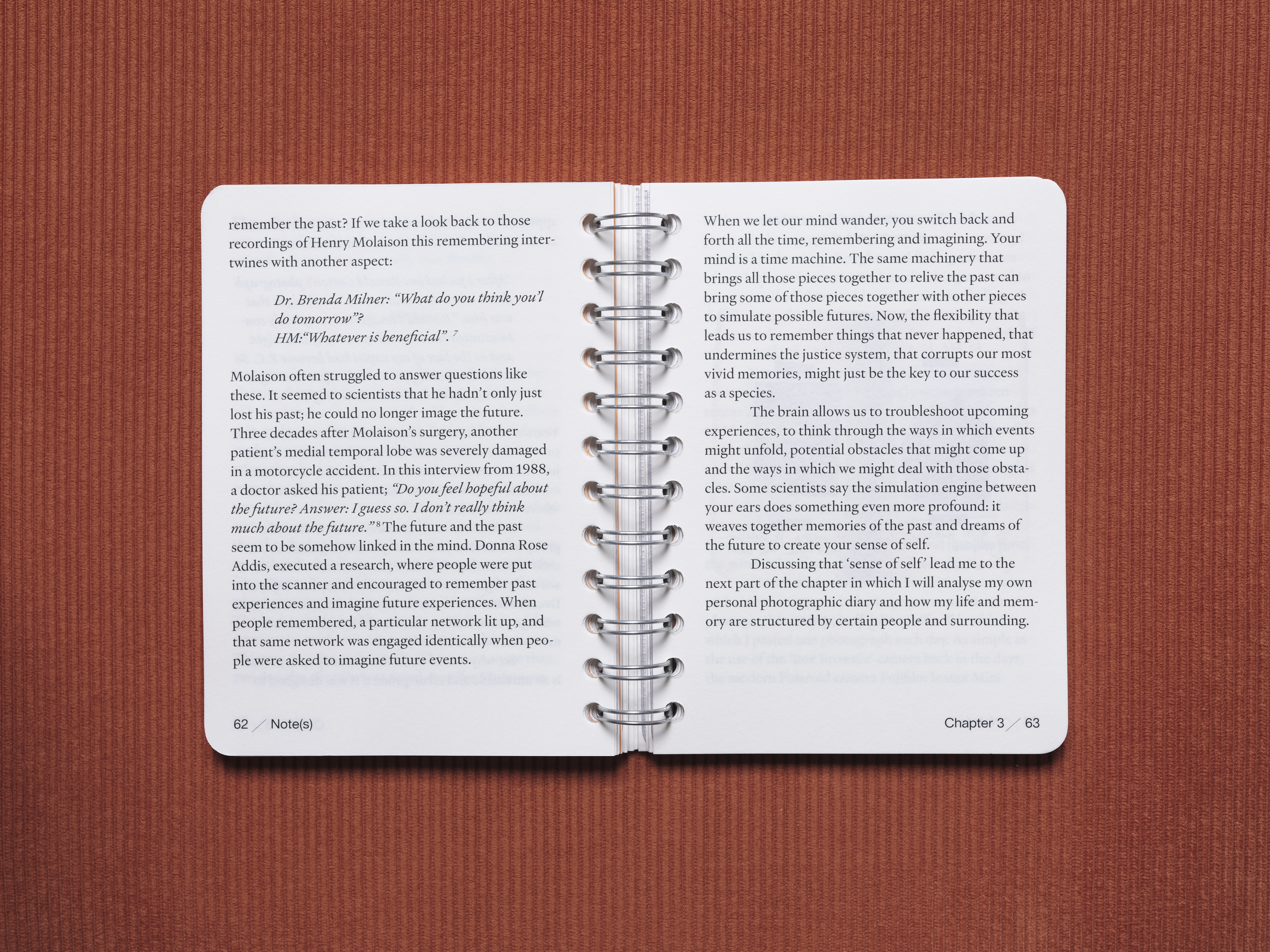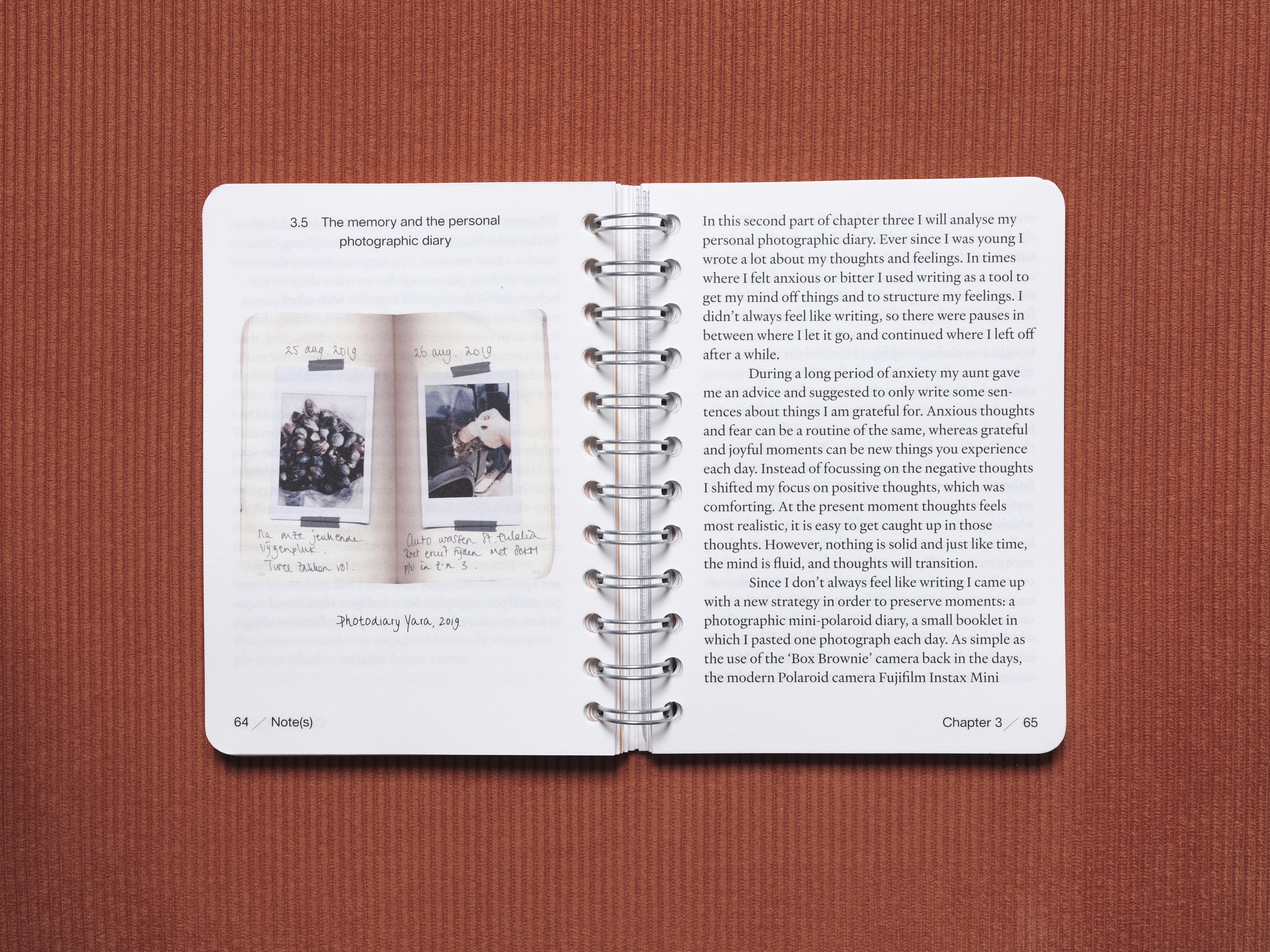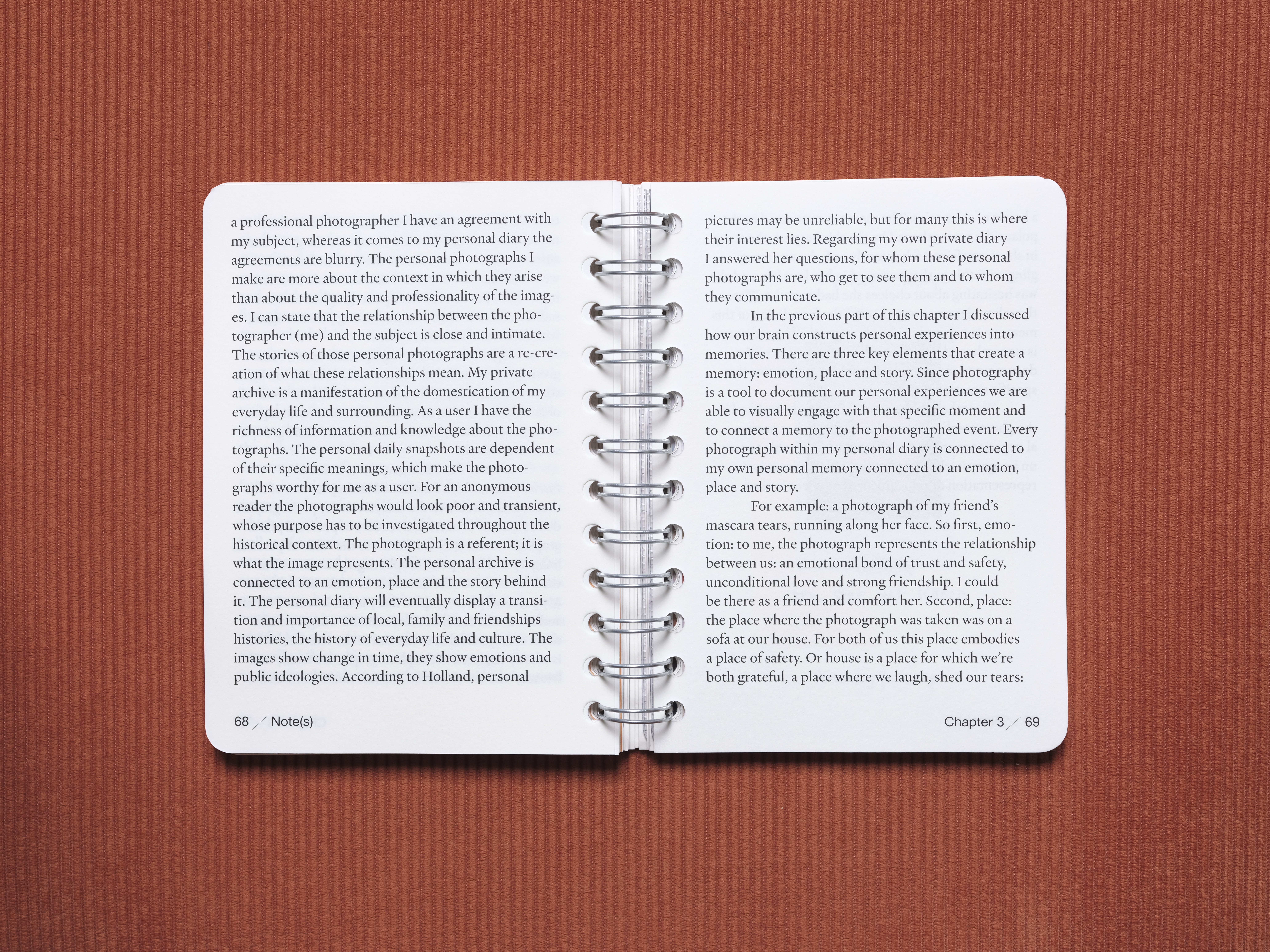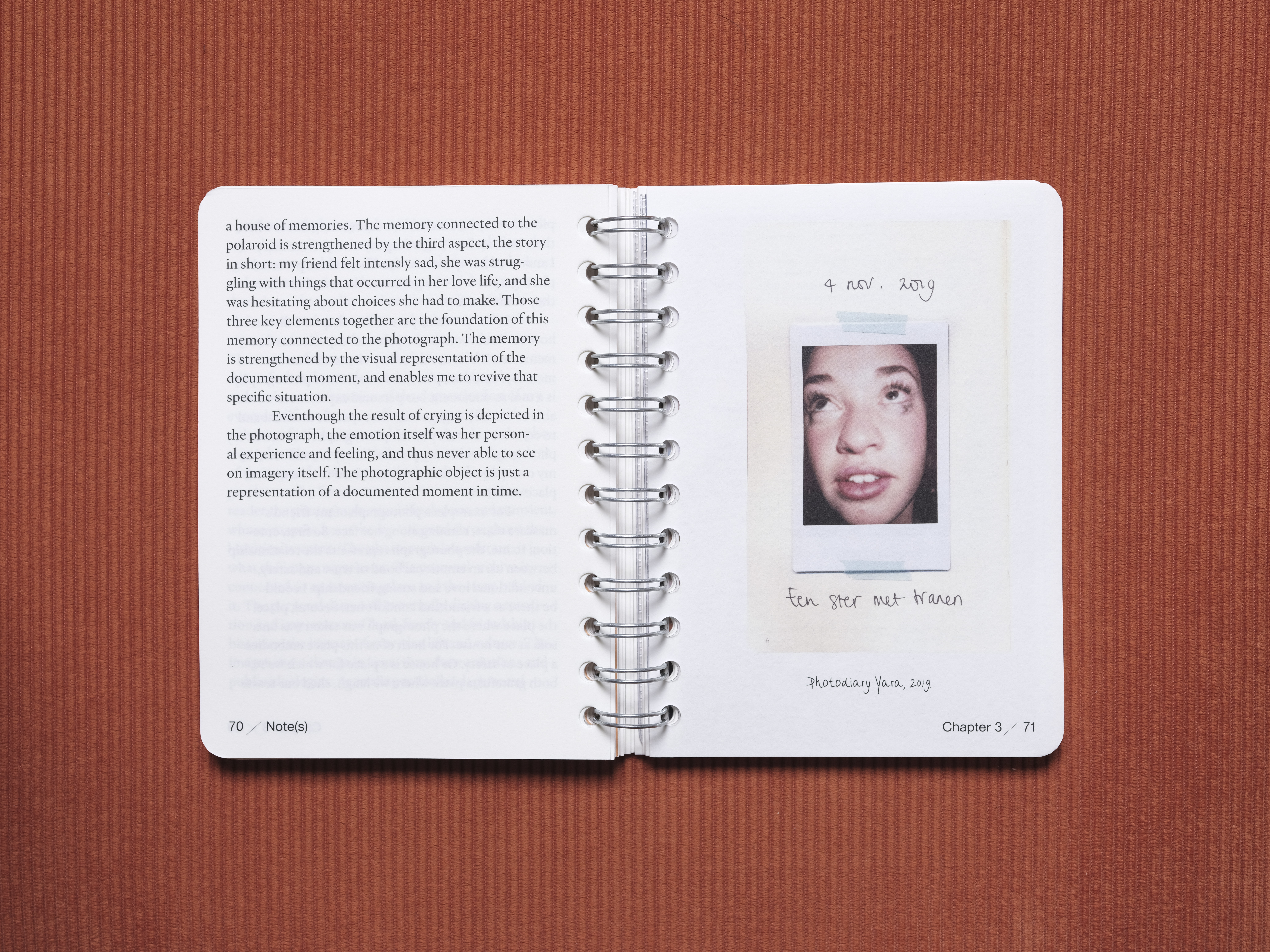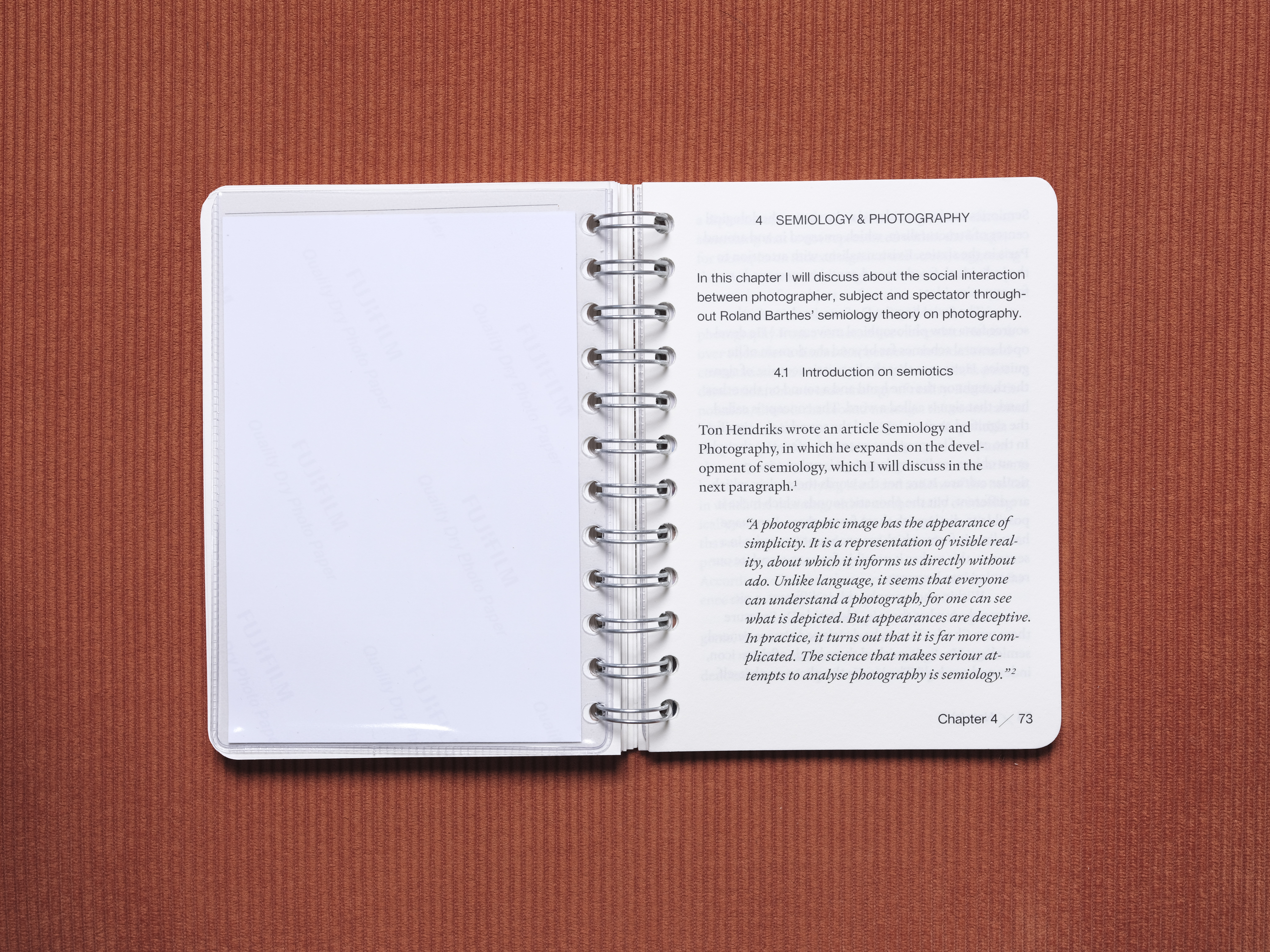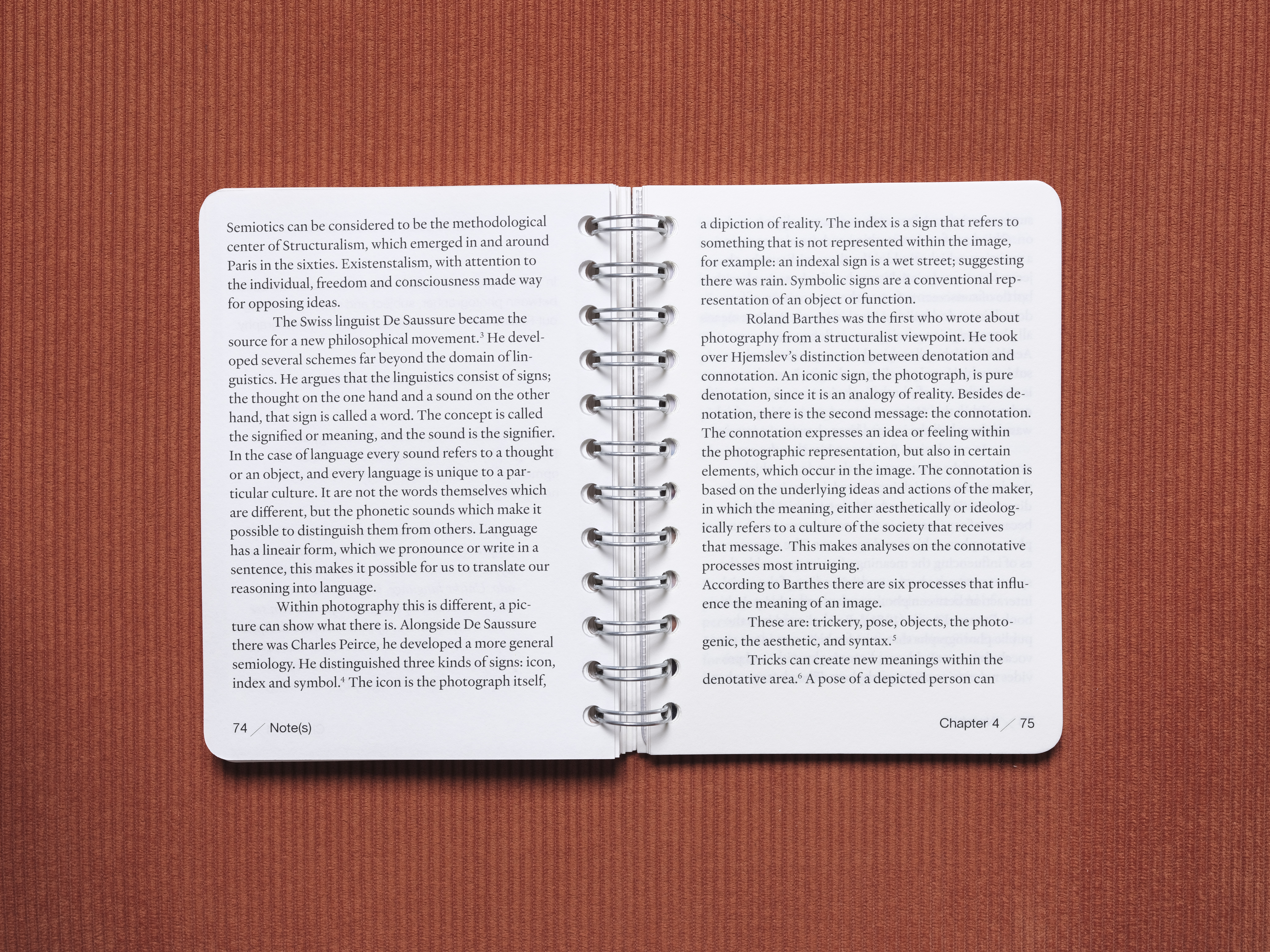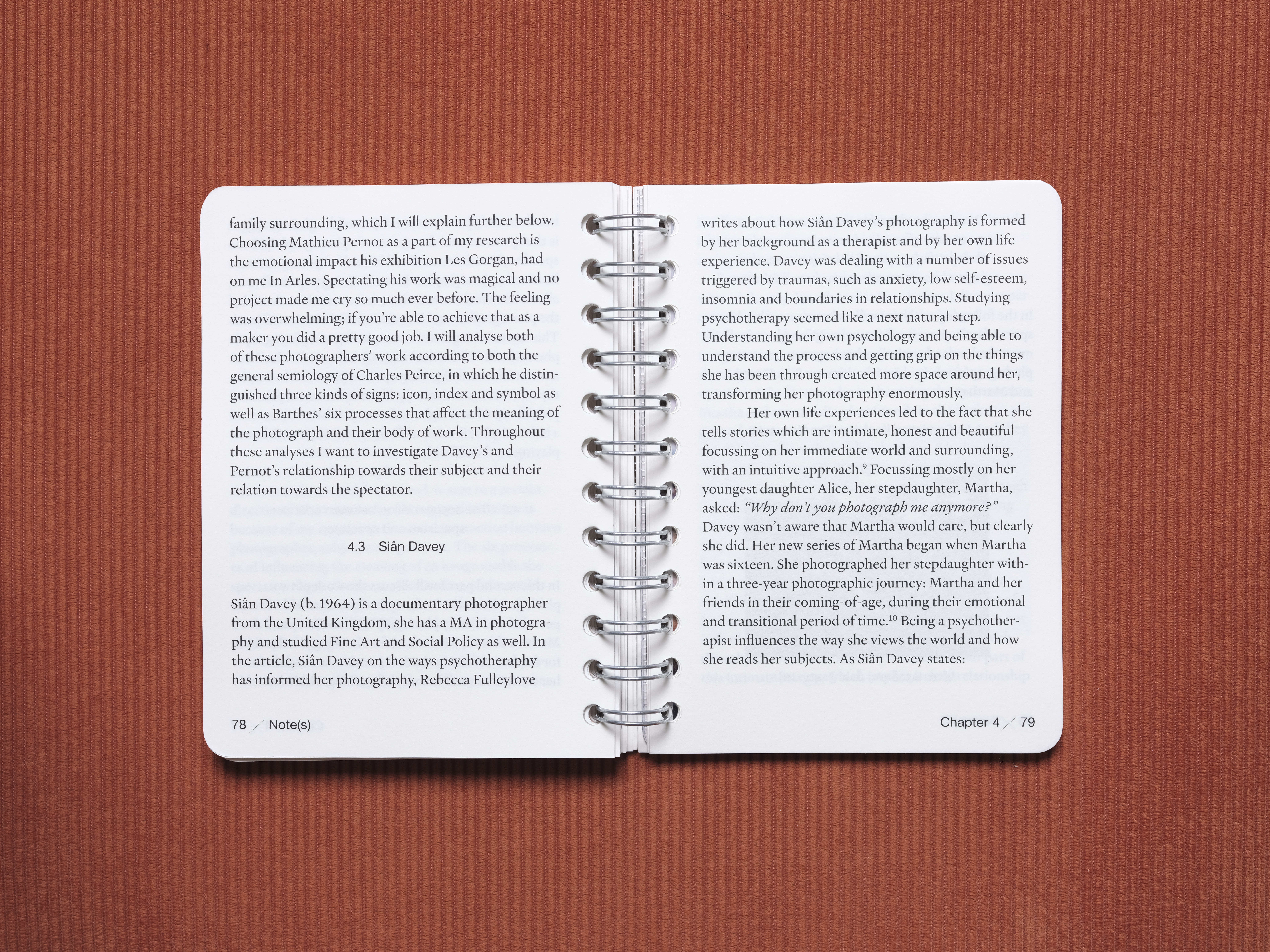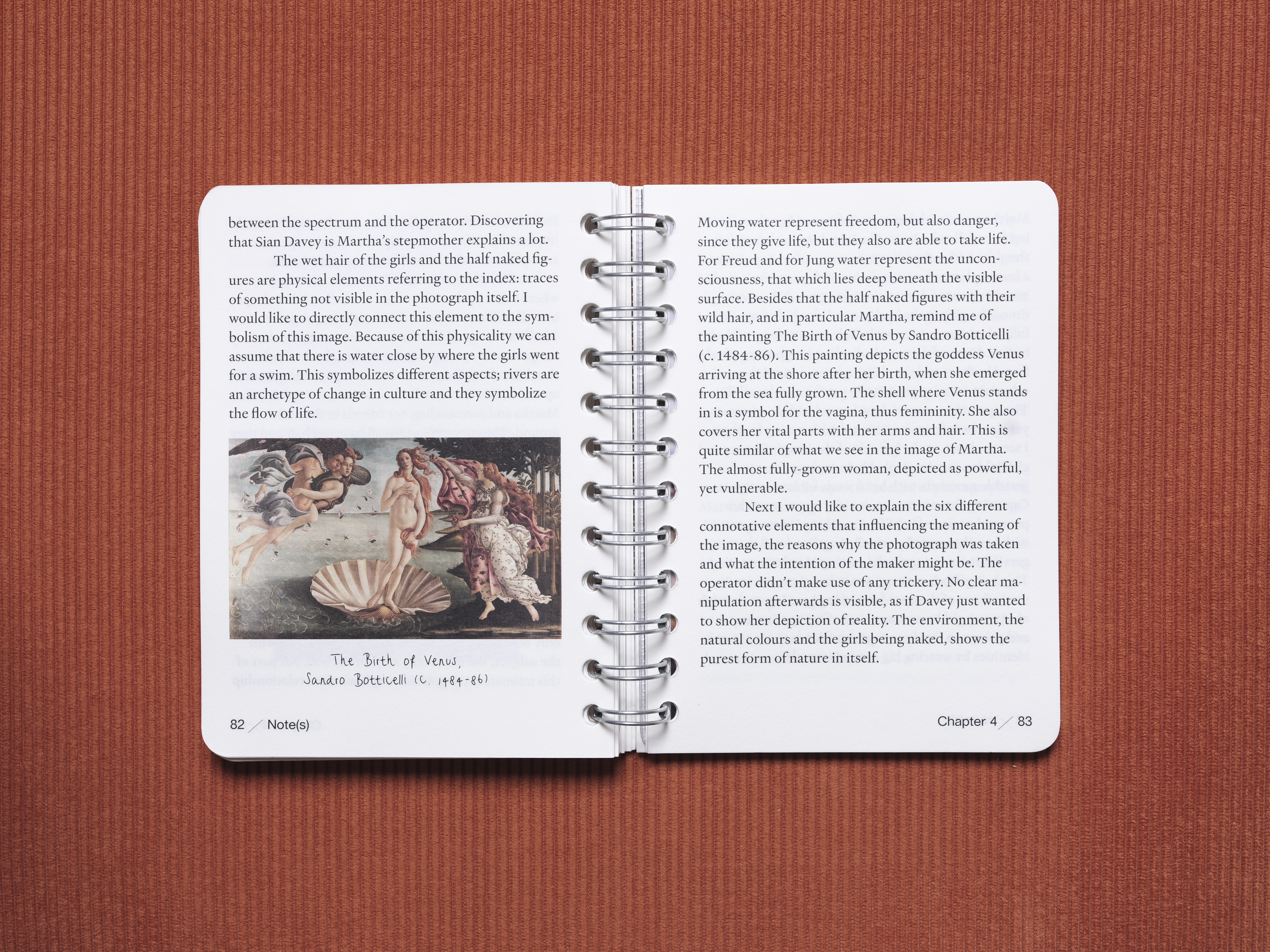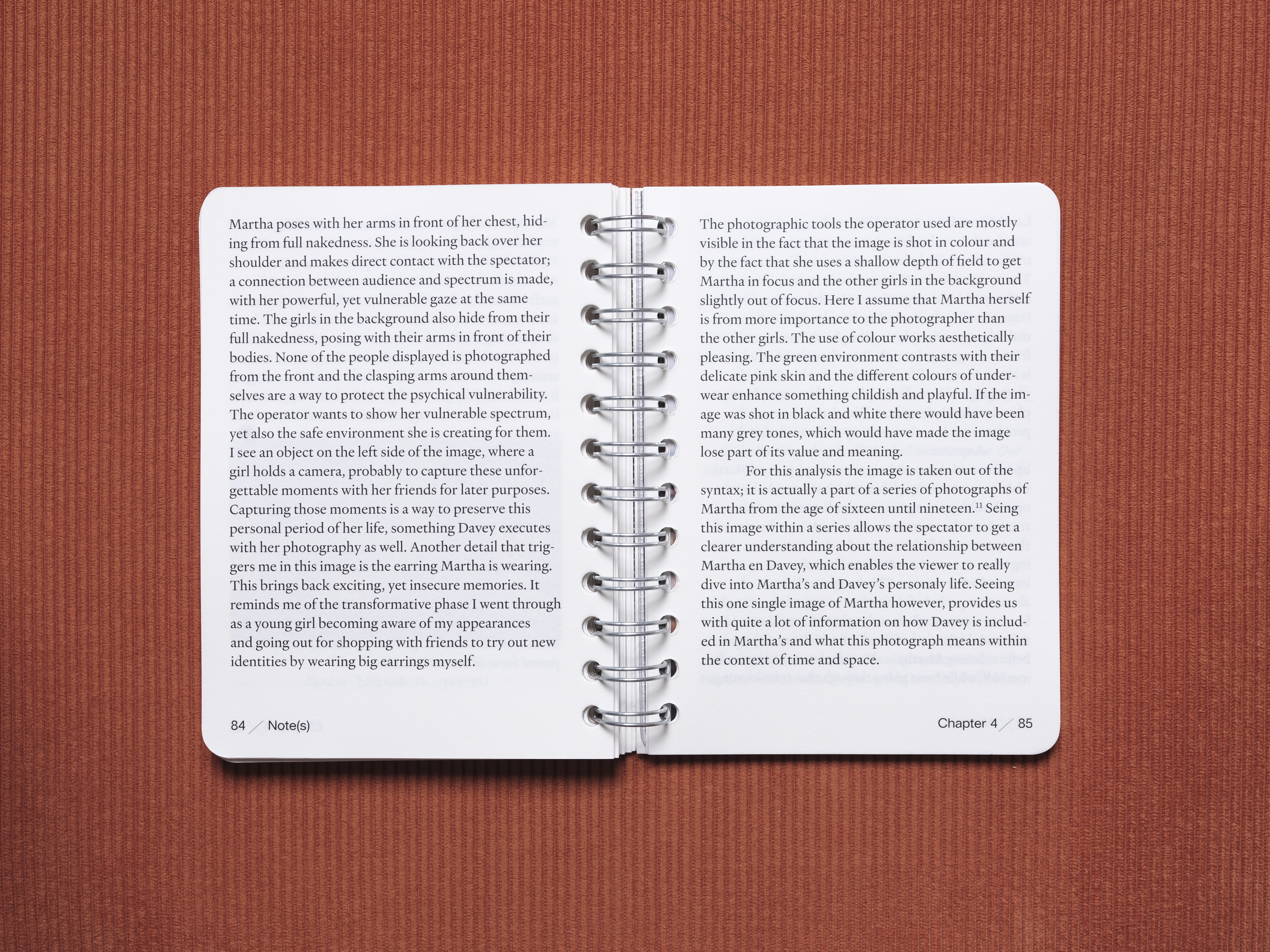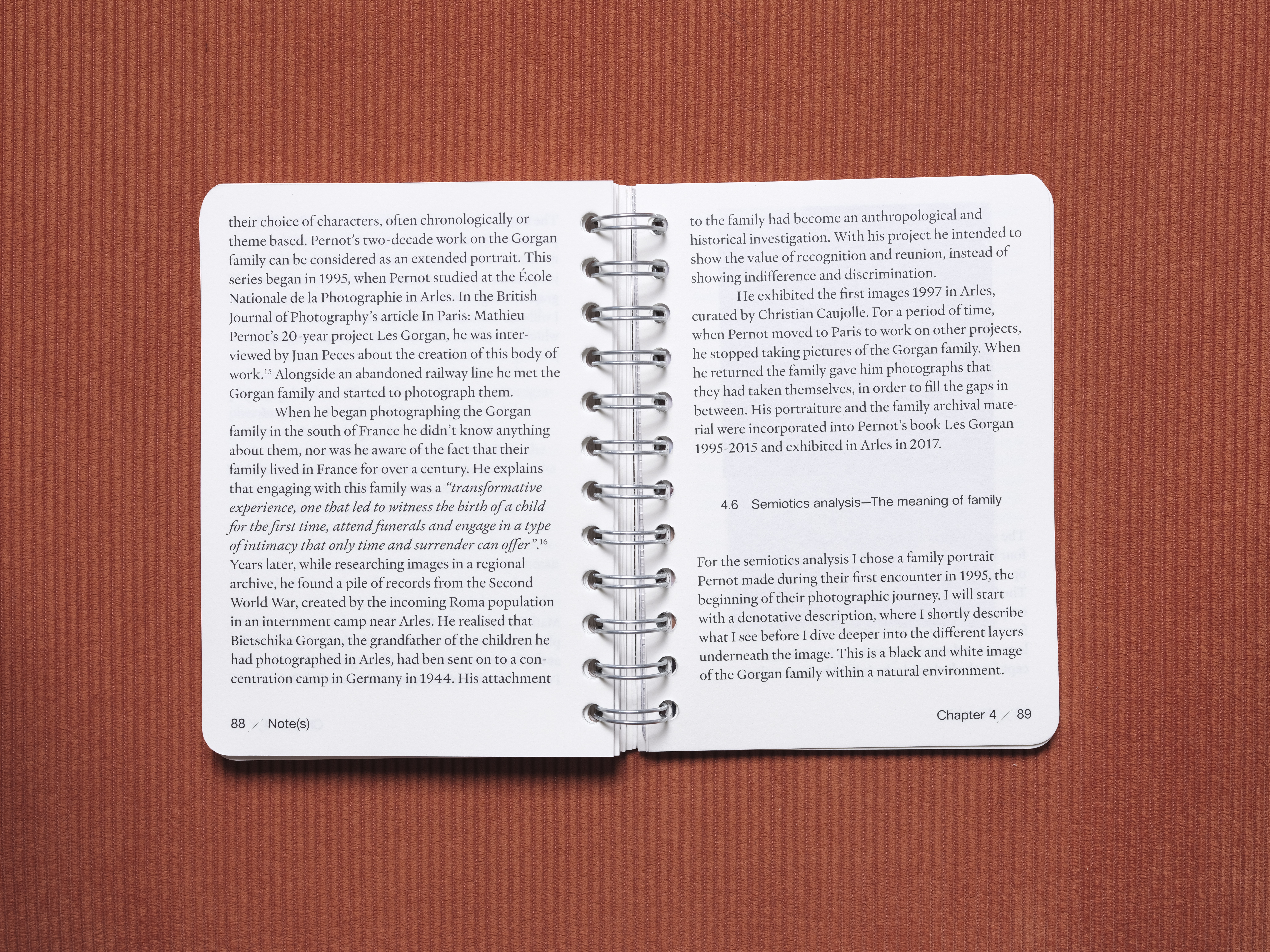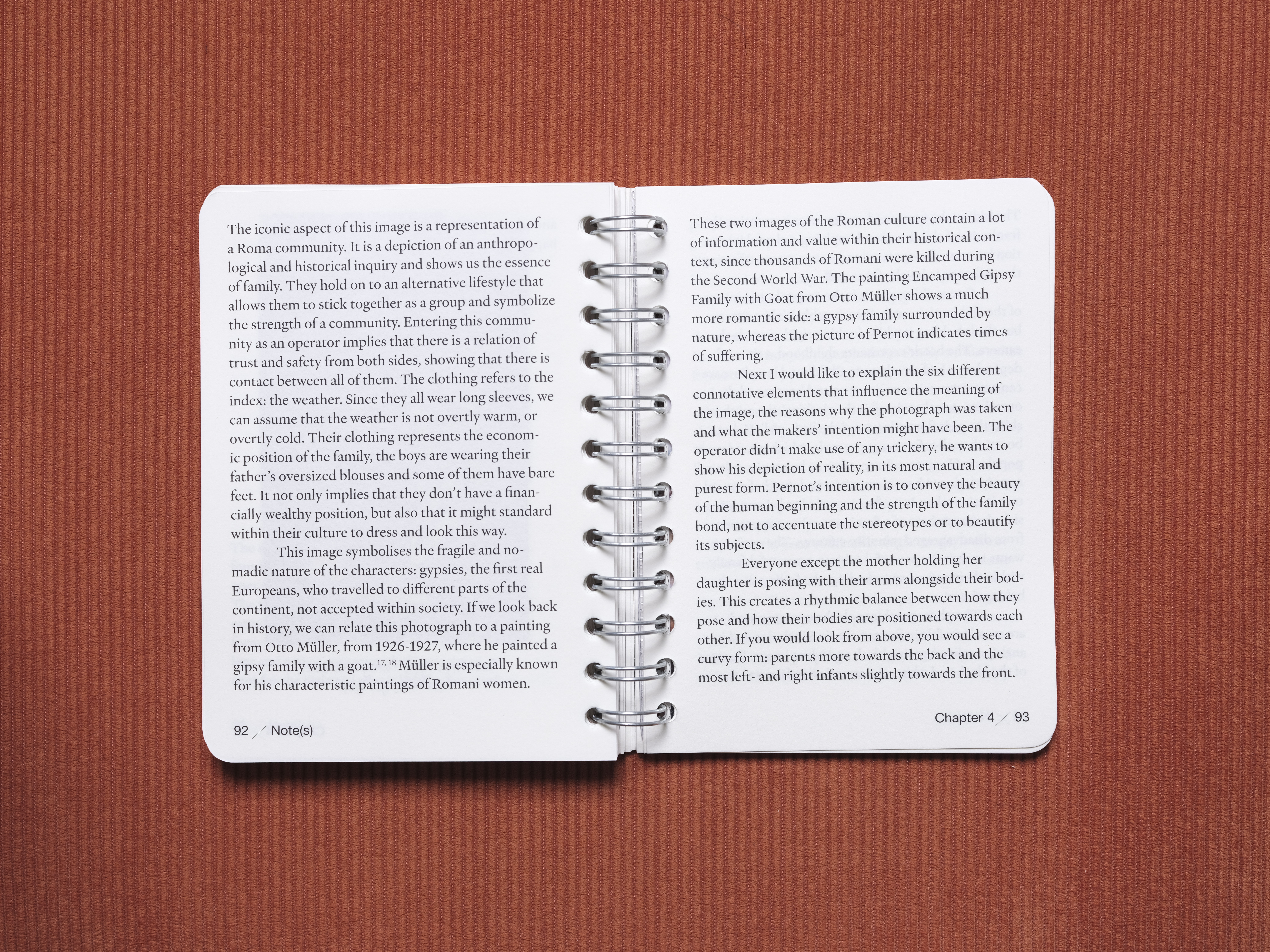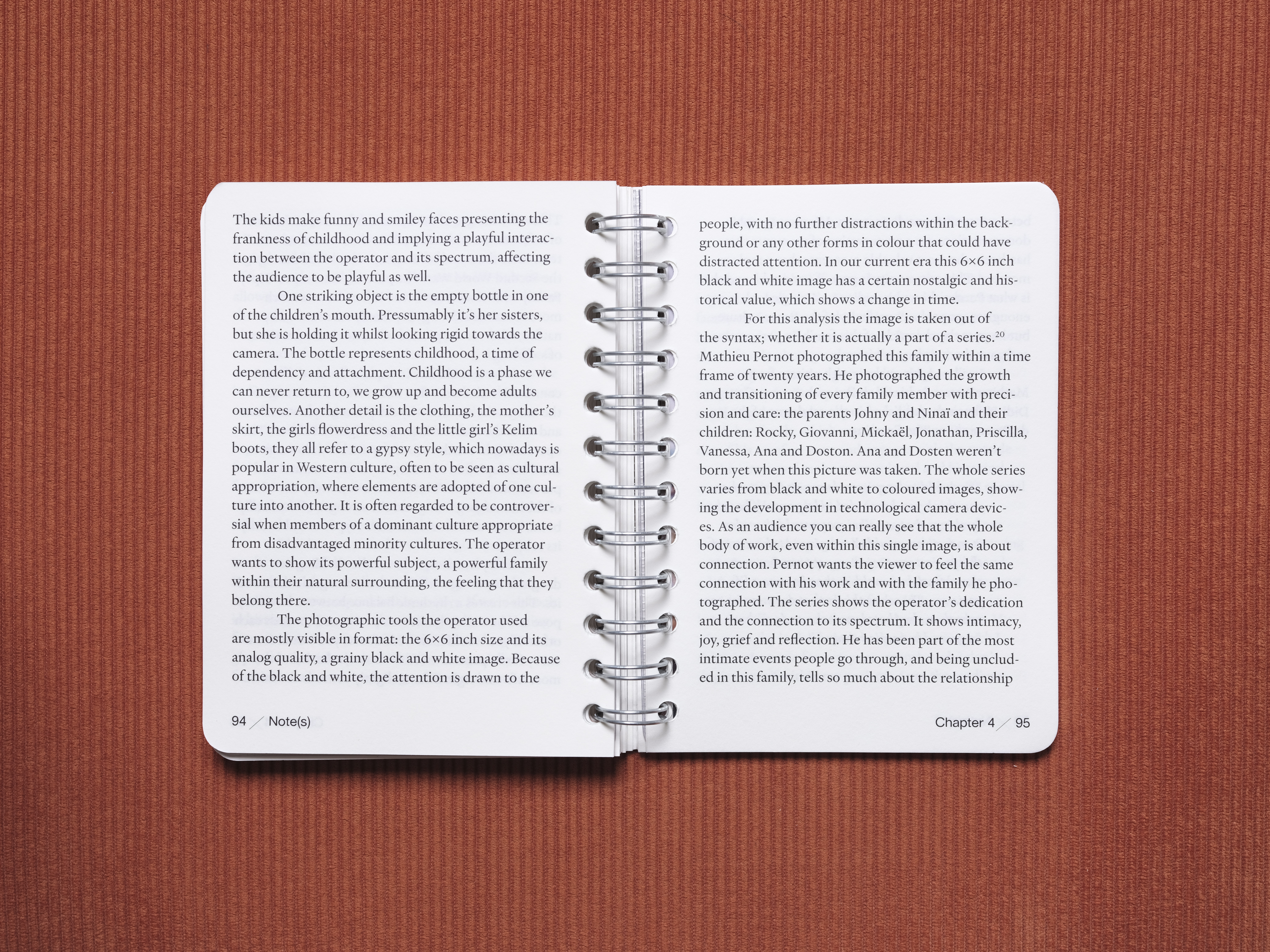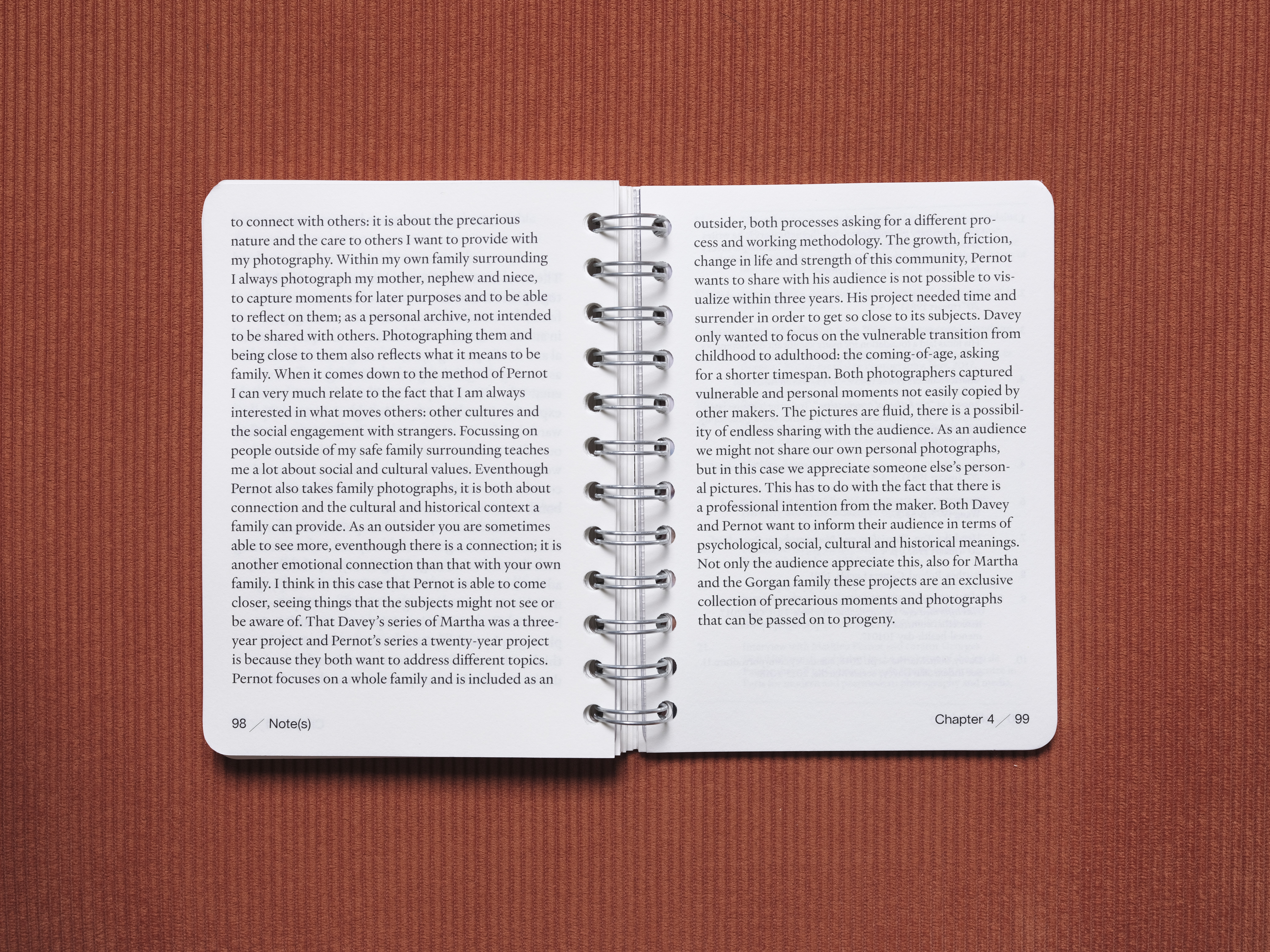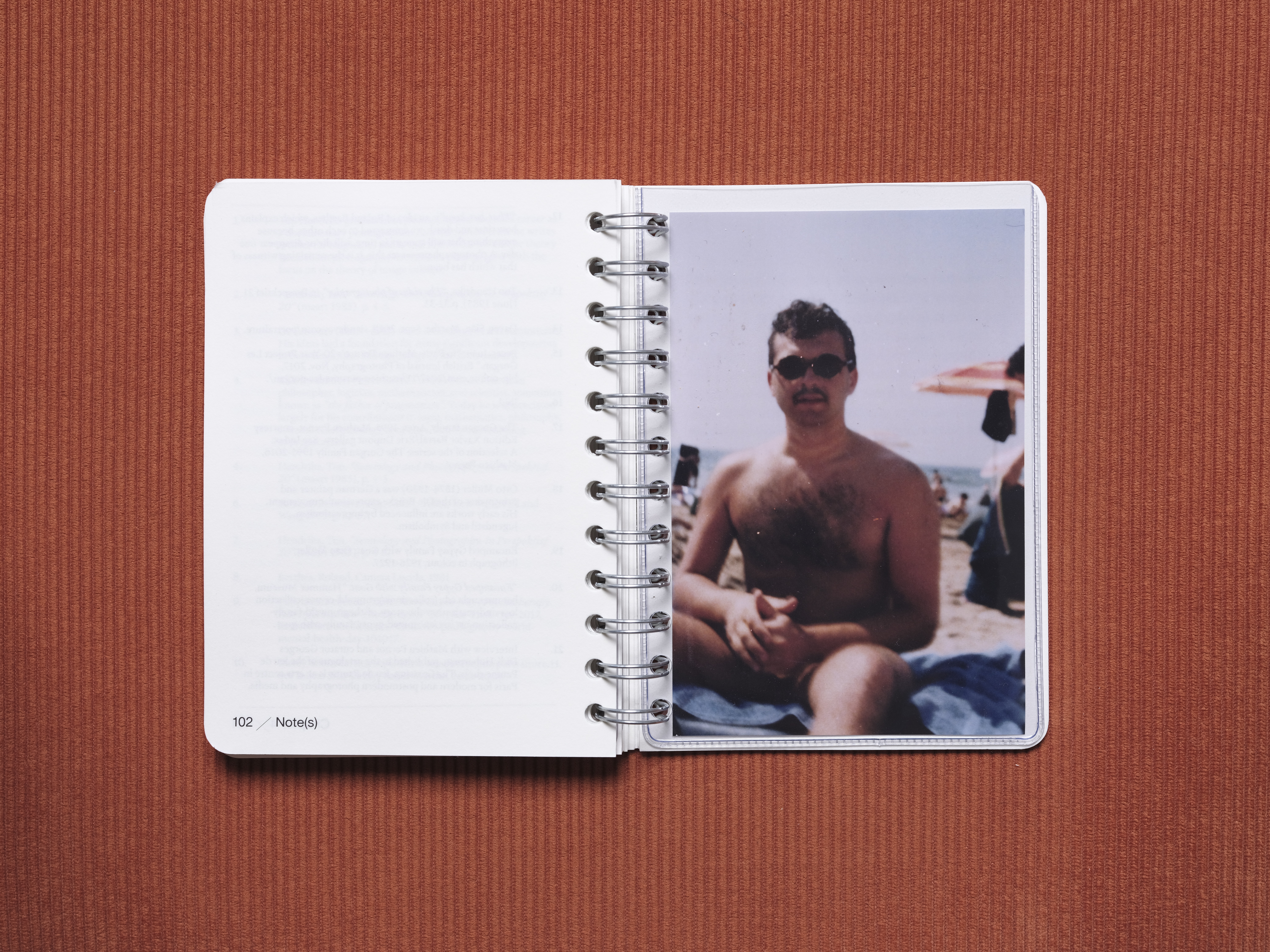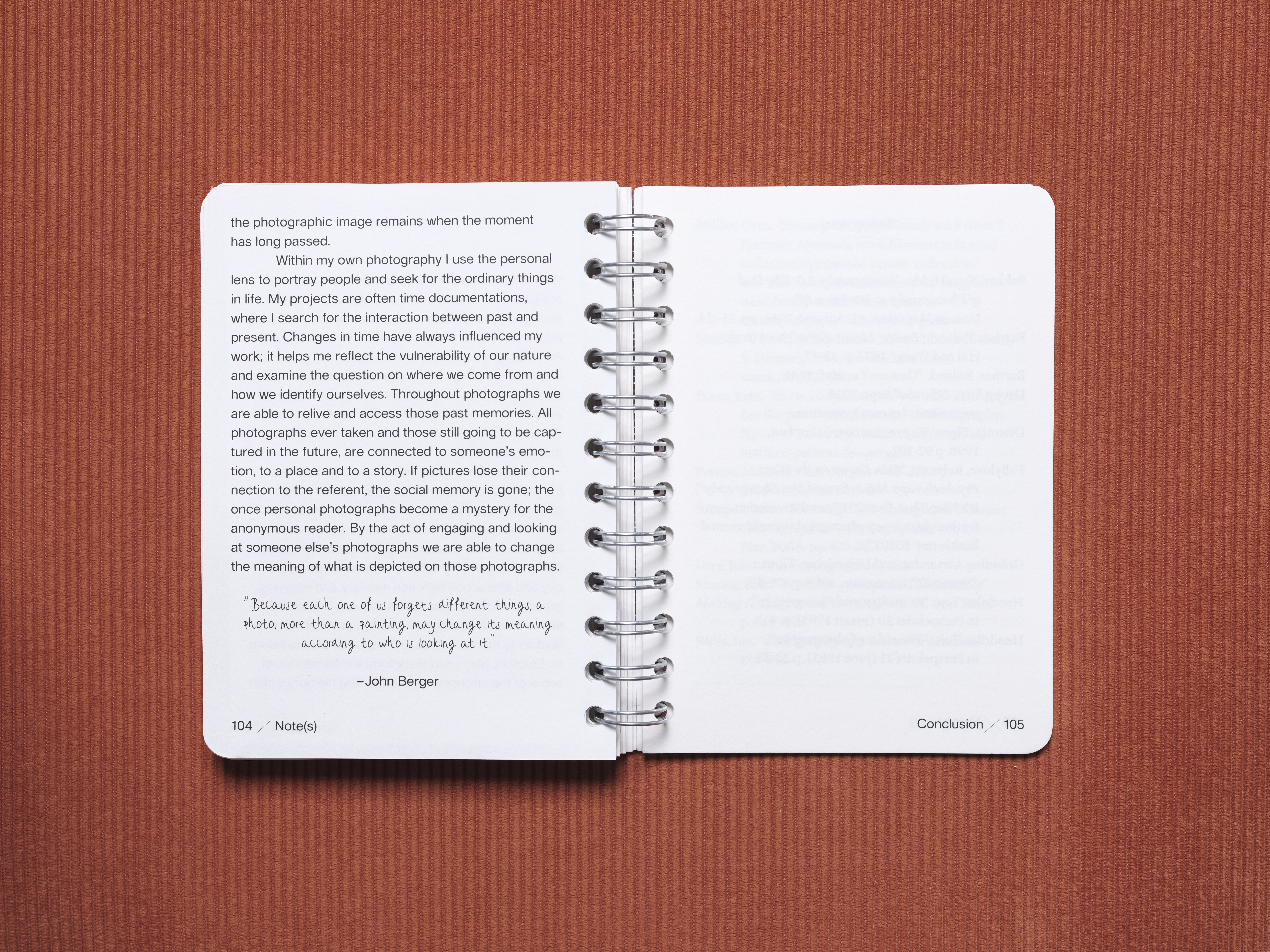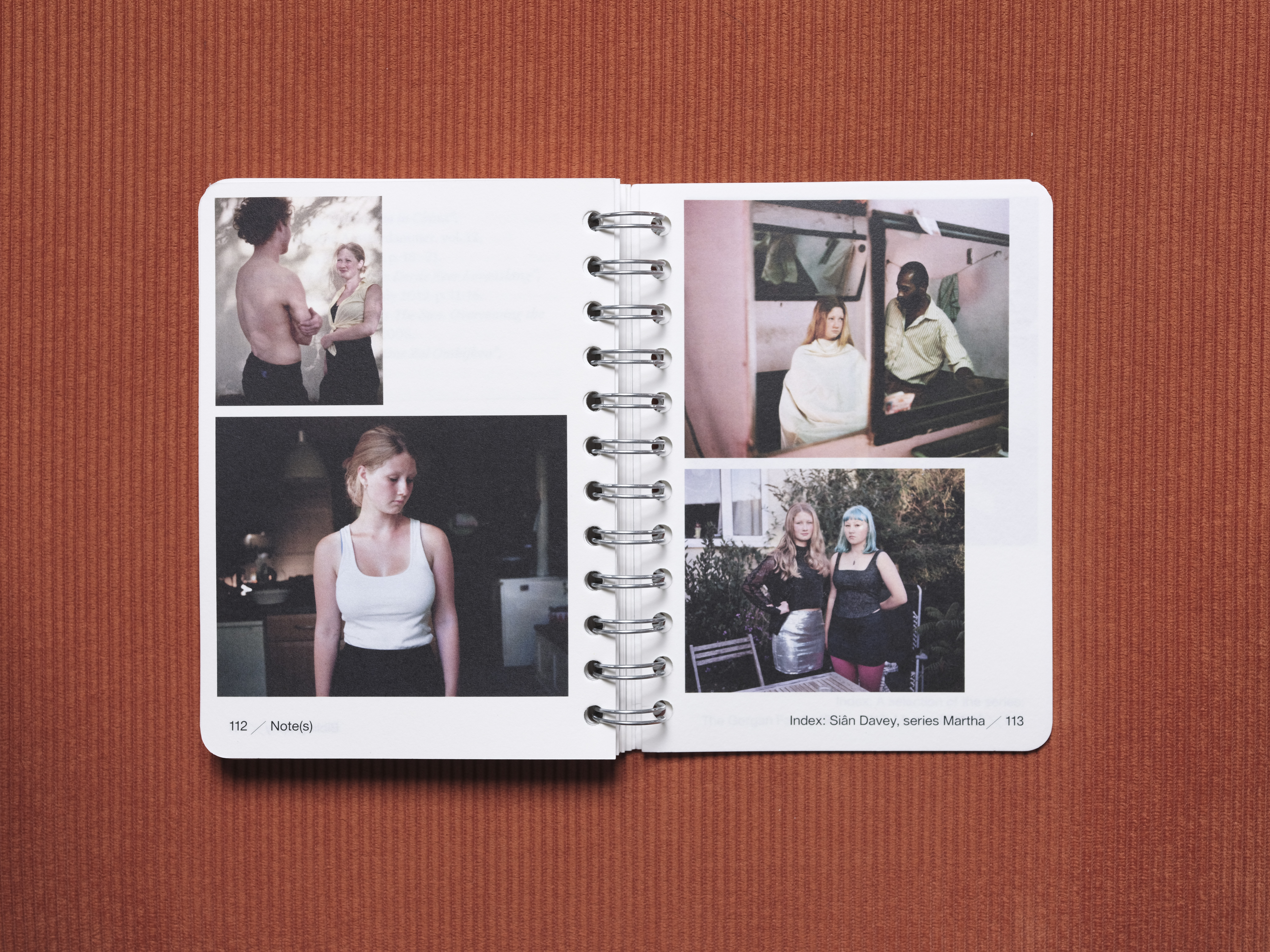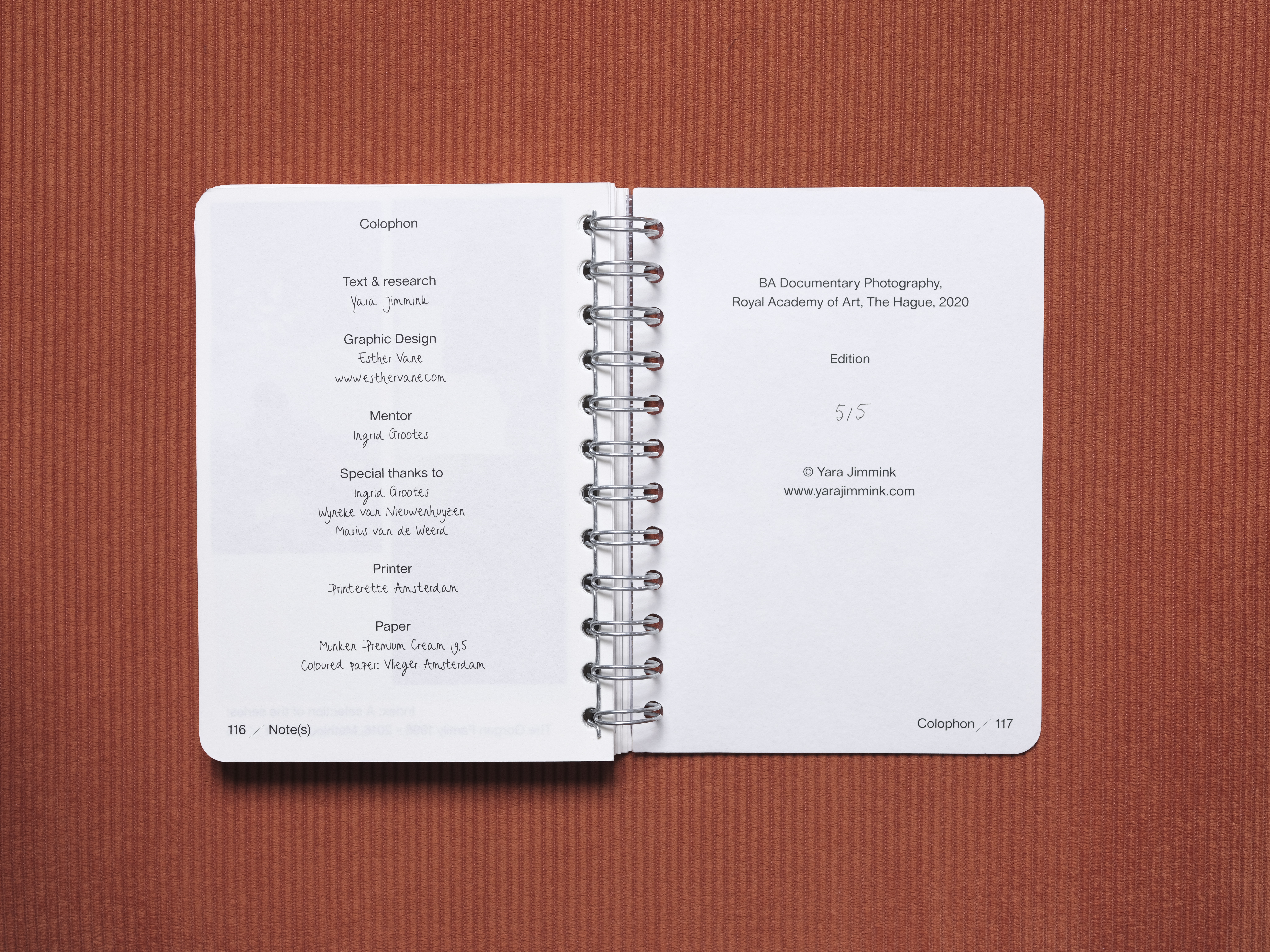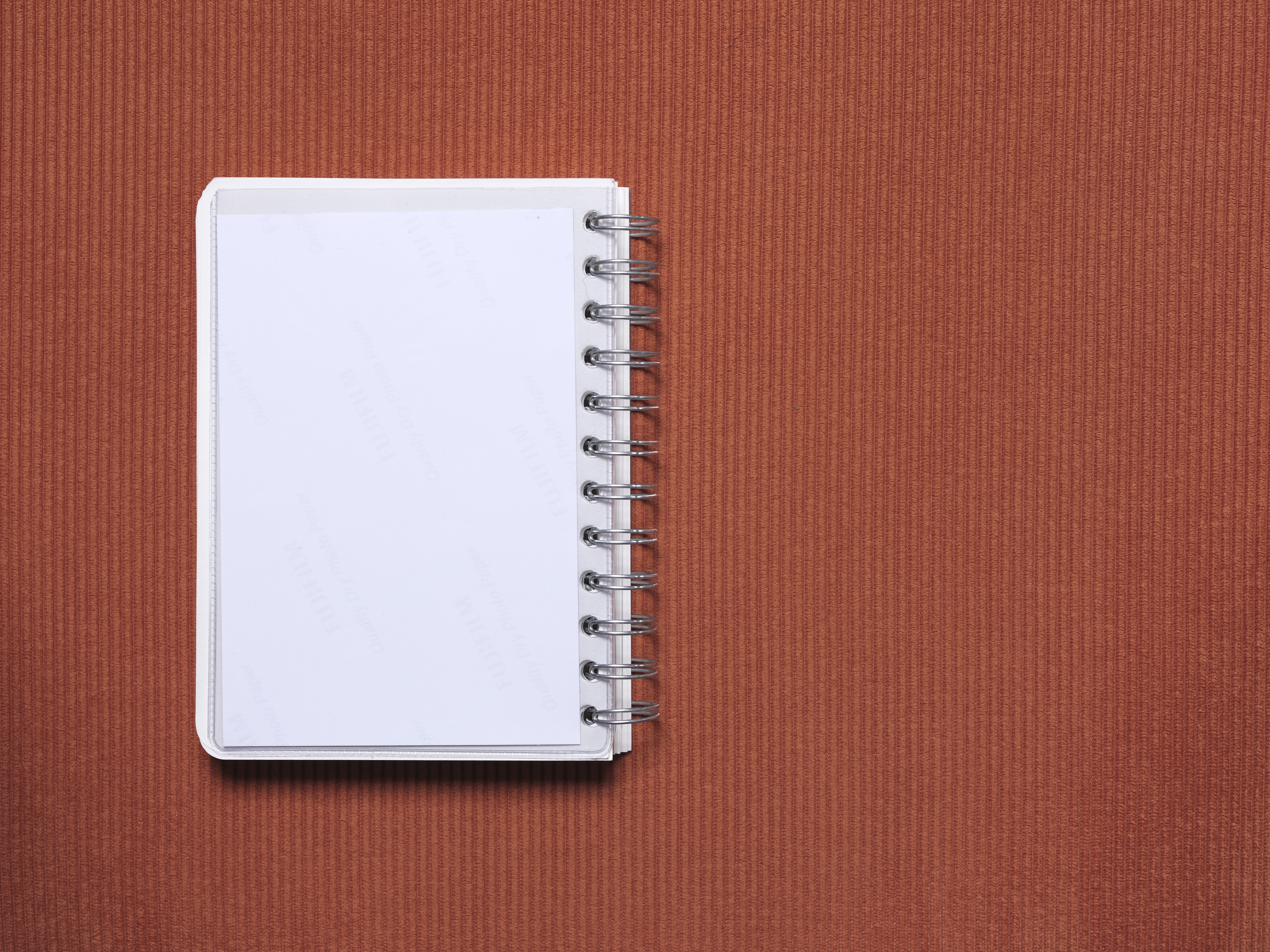 BA Documentary Photography,
Royal Academy of Art, The Hague, 2020

TEXT & RESEARCH
Yara Jimmink

GRAPHIC DESIGN
Esther Vane
www.esthervane.com

MENTOR
Ingrid Grootes

SPECIAL THANKS TO
Ingrid Grootes
Wyneke van Nieuwenhuyzen
Marius van de Weerd
Jasha Jimmink
Marjan Jimmink
Dagmar Simons

PRINTER
De Printerette Amsterdam

PAPER
Munken Premium Cream 19,5
Coloured paper and sheets: Vlieger Amsterdam

Edition of 5